Doing affiliate marketing with Facebook is a little bit popular trend for the past few years anonymous internet marketers.
You see a lot of internet marketers posting on their Facebook bio to teach people how to get leads with zero dollars spent on ads.
It's kind of a popular trend for some times and I even got tired of those who don't even have enough leads but claiming to teach people.
Although, it's no news that you can still catch fish from the red ocean on Facebook.
Although, you need to have a separate strategy that will separate you from other affiliate marketers.
So, if you have the mindset to kickstart using Facebook for your Affiliate Marketing.
Then, it's a very good decision but you need to understand some strategies and techniques that are need for you to progress in affiliate marketing.
Here is what will be discussed in this content
So, let us quickly look into the ways through which you can start to use Facebook for your affiliate marketing.
First thing first, a lot of people are asking this question.
Can I Earn Affiliate Commission Just With Organic Facebook Traffic?
This is a question that is certain to get a candid answer which is "Yes".
You can earn enough affiliate commission on Facebook only if you do your affiliate marketing very well.
How To Enhance Your Affiliate Marketing
Using Facebook Groups.

Doing Guest Tutoring.

Uploading Daily Content. 

Running Facebook Ads.
1. Using Facebook Groups:
The first aspect which you can make use of to do affiliate marketing with Facebook is to make use of Facebook groups.
Although, these strategies might not be easy to use like many years ago when the Facebook group was not that much used for marketing.
These days, the majority of those who have Facebook groups are now very strict and sees it as a real business.
Unlike previously when you can just have a Facebook group and allow different activities to be carried out on it.
But does this means that it is no more effective and you cannot use Facebook groups to promote your Affiliate Marketing?
Of course not, you can always use Facebook groups for Affiliate Marketing but it won't be effective for spammers anymore.
Previously, you can easily get into a group and just spam your link on the group to get a lot of traffic.
But these days, the only group you can join and spam with links are public groups that are filled with spammers.
So, if you join any public group now – you will see a lot of spammers and scammers on the group posting about making money quickly.
Although if you can do much – you can join them to spam – but I wouldn't recommend that for you.
The best thing for you to do is to provide value to private groups in your niche.
Unlike before when you can easily join a group and just start pulling people into your funnel.
That won't be possible anymore because people are getting wiser – they want to follow those who are consistent.
So, you have to provide value on one of two Facebook groups for a period and you will see members of that group sending you friend requests.
Another thing is that you can take advantage of occasional days on the Facebook group that you are on.
The majority of the Facebook groups that have good authority and enough engagement do give a certain day of the week for personal promotion.
They will give members the privilege to post a link to their website or anywhere.
You can easily use this opportunity to build your email list or also create a Facebook Chatbot and let them join.
What many people do is to send people to a bridge page that is promoting their affiliate link.
But it's better to offer them a freebie and get this contact – so that you can easily get back to them and sell them many things.
This way, you have killed two birds with one stone.
2. Doing Guest Tutoring:
Another fantastic way you can start using Facebook for affiliate marketing is to go guest tutor.
Although you need to have authority somewhere before you can be able to do guest tutor.
Nobody is ready to bring someone who doesn't have an audience into their platform.
You will see a lot of marketing experts and also group admins who will give you the chance to showcase on their group or community.
So, if you are someone who has the ability and has built your authority in your niche.
Then you can easily connect with them and tell them that you want to impact their audience.
If they find you worthy – you will surely be given a chance. But that doesn't mean you will promote your offer right away.
I always advise that you still find a way to get in touch with these people again.
That is the reason why I always advise anyone to use email marketing before you even send an affiliate promotion.
So, that means that once you are done with the tutoring – you have to send them to a freebie.
Once they sign up and download the freebie. You can start following them with an Evergreen Funnel or Series.
When you create this funnel, you can upsell them on your affiliate offers and get them started to get into your affiliate link.
This way is another process that can help you achieve success with doing Affiliate Marketing on Facebook.
3. Uploading Daily Content:
You should always try to post every day and create enough content.
Posting daily is something that will help you to build authority in the niche of internet marketing.
If people look at your Facebook profile and can't find anything of value – they won't give you any respect.
You haven't given them anything to digest and resonate with – so why should they follow your recommendations.
You have to make them feel you and resonate with you before they can buy your affiliate recommendations.
And building a good portfolio on Facebook is not just a day job.
You cannot just wake up and use all day to post over 30 content on your Facebook wall.
People will first check up on you to know if you are well or your account is being handled by a scammer.
Also, the gods of Facebook will just quickly ban you from Facebook and think it's a bot at work.
So, you just have to start posting daily and you can start that Now. You have to start dropping value on your wall.
Sometimes, this can be something you read from other posts and you just rephrase it to yours.
It's just too easy and people will find it impactful and they can start following after you.
People want to follow someone – everyone always desires to have a leader. But you have to prove yourself to be one before you can be followed.
4. Running Facebook Ads:
You can decide to also start running Facebook adverts to build your Facebook audience.
This is in case you don't have enough patience to rely on an organic way of building your audience.
Doing this is not bad as it's cool to combine doing organic and paid traffic together at the same time.
You can decide to pay Facebook to help you promote your marketing to thousands of people daily.
And since you are paying…this is an easy way to quickly get the result that you want within a short period.
You don't necessarily need to have enough money to start this as you can start with any budget from as low as $100.
Although, running Facebook ads and getting good conversions to take a little bit of expertise.
So, if you are going to be doing this and it's your first time. I will advise that you outsource it to an ad expert.
There are so many Facebook ads experts on freelance websites that will help you create a perfect advert for your marketing.
Or you can just decide to run it yourself and grow with time – after all, you cannot keep relying on other people.
It is also necessary that you develop your skills in Facebook adverts.
You can easily go to YouTube and start learning how you can run a profitable Facebook advert.
Facebook Best Practices
There are some practices on Facebook that are very important for you to know if you want to profit from Affiliate marketing.
It's not only applicable to Affiliate marketing but every form of marketing that involves you selling your products.
As you know that Facebook is now a very strict platform and their algorithm is getting updated every day.
So, you need to flow with the algorithm so that you can start seeing enough positive results from it.
Best Practices Required For Your Facebook Affiliate Marketing
Always Engage On Posts.

Message Friends

Use Comment For Links

Show Yourself Always
1. Always Engage On Posts:
The first practice that you should inculcate within yourself is the ability to always engage in people's posts.
Most times, before you decide to drop any post on Facebook – you can first drop some engagement on other people's posts.
This way, the Facebook algorithm will reward you for Engagement and make your posts reach more people.
The thing about Facebook marketing is that you don't control the way your posts get shown.
You only accept the engagements that you see on your posts. So, you might realize that you are not getting enough engagements.
First, react and engage on other people's posts before dropping your posts and you will get engagement.
This way, an affiliate offer that you are promoting can get noticed by those who are online.
You have to know that your posts will not get to all your friend on Facebook.
This is because if your posts are getting to everyone – nobody will want to pay Facebook for ads.
But even trying to engage in people's posts will increase your reach.
Also, this will make people reward you back with engaging on your posts.
As people are now feeling a lot like a celebrity these days on Facebook.
If you don't engage in their posts – they will not want to engage back on your posts.
Now the thing is that – those who will want to follow you and be seeing you as a superior will want to see more reactions.
Although if you keep giving enough value – you will summon respect easily.
But you just have to build that foundation of engagement before you can start getting engagements.
2. Message Friends:
Now, it is normal for you to always add new friends every day to grow your list of followers and friends.
And the way you can do this is by joining Facebook groups of people who have the same mind as you are.
There are a lot of private and secure Facebook groups that you can join and you will be seeing reasonable people.
Although what I like to do is to add those who are commenting on Valuable posts on the Facebook group.
Because there is assurance that they will Indirectly be commenting and engaging with my posts as well.
So, depending on the ones you want to add as your friend. You just have to follow those who comment.
So, once you add them as a friend and they accept your request. Always make sure to send them a welcome email.
Something like "Hi Chloe, Glad to connect with you and I hope you will get value from my daily Content".
This will alert the Facebook algorithm that you are both friends and will want to show your posts to these persons.
Also, because you have welcome the person – they will surely reply to you with feedback which seals your friendship.
And because you have told them that you drop valuable content – they will want to check out the contents you have.
They will probably like some of them and even check on some affiliate posts on your wall.
You can easily make sales from these if your affiliate promo content is attention-grabbing.
Because you have shown how glad you are for them to join your friends' list.
3. Use Comment For Links:
The Facebook algorithm doesn't allow users to just spam links on its platform anyhow.
That is why you see a lot of people finding it very difficult to drop any link on their profile because of the algorithm.
So, you have to know that you cannot just easily be dropping links anywhere that you like on Facebook.
The best way to drop links on Facebook is to use the comment box. That is the new way to linking.
You will see the majority of the content providers on Facebook direct their followers straight to the comment.
The reason is that even if Facebook approves that post and allows you to post the content.
It won't reach enough people compared to when you just drop a post without any link.
The only link that can conveniently be posted without any penalty is a link that is directed to another page on Facebook.
It can be a link that is redirecting to a Facebook page or a Facebook group or another person's Facebook post.
These are the only links that don't involve any penalty and they will get their normal engagement.
But if you are doing Affiliate Marketing, you will want to direct people to your bridge page.
And because of this, you will want to make use of the comment box for your Affiliate Links.
Just drop the post and tell them to click the link in the first comment and people will surely click.
Another thing you have to know is that Facebook wants its users to spend more time on its platform.
So, it's not ready to sell its audience to other websites and get them to leave.
Facebook wants more Engagement from their users and is trying as much as possible to make the interest of their users palatable.
That is why they don't support external links – I am sure that if they can eradicate it – they will surely do it.
4. Show Yourself Always:
To finalize this practice of Facebook Affiliate Marketing – always make sure that you showcase yourself.
Show yourself always and let people feel your presence.
You don't have to hide behind the light and expect exposure to locate you because no one will notice.
Even if it's one post per day, it will go a long way in helping you achieve your purpose in affiliate marketing.
You don't have to drop 10 posts in q day before you can start gaining enough traction on Facebook.
You only need one post every day or if you are not too busy and can do better – you can go the extra mile.
So, you always have to show yourself and make people feel your existence online.
If you just got a new whip or you just travel around the world – don't how it from your followers.
Let them feel your new achievement and let them see what you are capable of doing.
That tells them that your strategy is working and they will be more than confident to follow your affiliate recommendations.
So, showing yourself is never bad – if you don't show yourself… others will.
And since you want to go hard into profiting with affiliate marketing on Facebook – you should give what it takes.
Conclusion
This brings us to the end of this guide – if you haven't started making use of Facebook for your affiliate marketing.
You truly have to consider doing that because Facebook has the highest number of daily users as a social media platform.
There are over 1 billion active monthly users on Facebook that are always online to read the next update.
So, you can always produce content on Facebook that will drive a lot of traffic to you.
The thing is that – many people are consumers of content on the internet and only a few are content producers.
So, you can be among the content producers and start getting a lot of consumers.
Is this guide helpful and does it resonate with you? Let's feel your thought in the comment box below.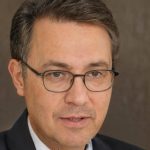 Maverick Ope is the founder of www.digitalproductsmonk.com
Earning $30K monthly promoting affiliate products without start-up capital after learning from his mentor.
Digitalproductsmonk is for struggling newbies, Internet hustlers, and online business owners.
His #1 online business recommendation in 2023, is to build your own AFFILIATE MARKERING BUSINESS.