BigBuy is a wholesale platform that involves the production and distribution of local products for Dropshipping and Selling purposes.
BigBuy holds a lot of stock for local Products and they have thousands of products in their warehouse.
BigBuy is not a new name in the Dropshipping business as they have a lot of connections and recognitions when it comes to eCommerce and Dropshipping at large.
They have also won awards that were given to them just from their service to help a lot of eCommerce and Dropshipping merchants.
The BigBuy Dropshipping program is for anyone thinking and scaling quickly with Dropshipping.
Below Is What Will Be Discussed In This Content;
Let us get deep into what BigBuy Dropshipping is all about and how you can join to commence scaling your brand.
What is BigBuy Dropshipping?
BigBuy Dropshipping is a Business to Business Dropshipping program that holds stocks of goods for Dropshippers and helps to deliver the products to their customers in Europe.
BigBuy is a European focus company that does its majorly its service in European countries.
So, if your customers will not be coming majorly from the European countries.
You can try and read this guide on VidaXL Dropshipping and give them a trial.
With BigBuy, you don't need to hold stocks at your warehouse… they will do all the stock holding for you and even help you deliver your products to the customers.
They serve as a logistic company for their Dropshippers and they have a good delivery system. More on all these below…
Let us quickly look at the benefits that you stand to enjoy from being a Dropshippers using BigBuy as your wholesale supplier and logistics.
Benefits of Being A BigBuy Distributor
BigBuy Own Its Stock.

 BigBuy Delivers Across The Whole of Europe.

 24 European Languages In Their Catalogue.

Dropshipping Shop.

Options of Synchronisation With Your eCommerce.

You can Deliver With Your Name and Company Image.

You can sell on other top E-commerce Merchants.
1. BigBuy Own Its Stock
BigBuy is not a company that relies on other E-commerce merchants to produce products for B2B purposes.
BigBuy owns its products and keeps stock of them in its warehouse.
This means that they are the ones producing their products just like they have stated on their website.
Although, I don't tend to believe all that because even if the products are bought from other Chinese manufacturers…
We wouldn't have known. Also, I can't see any picture of their production workers where they are producing the products they claim they sell.
Also, is it even possible to produce products which they have in almost 30 Niches which they claim they have?
That question is up to them and I won't be the judge of that. But it's a great benefit for any Dropshipper…
…since the products are said to be produced by BigBuy for B2B purposes.
So, they claim to have these products at hand and I have some other partners that make use of BigBuy.
They are not a small brand in the e-marketing world at large and also in the Dropshipping niche.
A lot of big E-commerce marketplaces like Shopify also have records of them on their website.
So, BigBuy is a trustworthy platform where you can rely on their products for your customers.
I don't know well about the aspect of them producing their products by themselves.
But the products are quality and something that you can vouch for when doing your promotion mix.
2. BigBuy Delivers Across The Whole of Europe:
BigBuy is an E-commerce B2B merchant that is based in Europe and delivers across European countries.
If you are someone who doesn't promote your product in the European countries – then BigBuy is not your best solution.
Because you have to rely on the best delivery service for any kind of country that you are targeting.
But when it comes to doing deliveries in Europe – BigBuy will never disappoint you as they will deliver on time.
BigBuy will be the logistic company that will help you do the ordering and clearing.
Although, they might not directly be a logistic company they have connections with other respected logistic companies.
They make use of DHL, UPS, FedEx, and other top logistic companies in doing their deliveries.
So, you are sure that your products will be delivered to your customers in time without delay.
Provided that your customers are majorly from Europe.
So, BigBuy will settle your delivery for you as you don't have to panic about their delivery system.
3. 24 European Languages In Their Catalogue:
BigBuy is not just a small B2B E-commerce brand that just serves only one type of country.
They have arrangements for several customers and visitors from other countries.
And that is why their catalog is made up of 24 European Languages you which is meant to serve several people.
This means that you are not limited to only a few audiences – you can decide to run ads to several countries that BigBuy supports.
When you register on their website – you will see the list of 24 European countries that BigBuy supports.
And you can easily translate your store to several languages and support a lot of visitors.
Although, this is only applicable to any Dropshipper that decides to make use of the BigBuy store.
They have a store that is dedicated to other businesses to make life very easy for them.
Although, we will discuss more on this below once we get to that aspect I just decide to let you know.
But if you have a separate E-commerce store for your Dropshipping purpose – you won't be able to get this benefit.
The reason is that the store is designed by you and not why you bought from BigBuy.
So, you can easily make life easier for yourself to have access to a lot of country languages in your catalog.
I must be frank with you, that's a great opportunity because customers tend to convert better when they are on the website that talks to them in the local language.
Just imagine if you are a European and you see a website that flows in your language while another one flows in English.
You will tend to convert better and interact more with the website that flows in your local language.
4. Dropshipping Shop:
BigBuy already has a dedicated shop for all their Dropshippers and other E-commerce merchants.
The reason for this is to make Dropshipping business to be very easy for anybody.
A lot of people are not techy and don't know how to design an E-commerce or Dropshipping website.
So, this can be a reason why they won't be able to kickstart their Dropshipping business.
That is why BigBuy already has a ready-made website that has several features for its customers.
Although, the price for these stores and online shops is a little bit high and costs much.
Several plans are available for anyone to purchase and easily start Dropshipping.
It depends on the budget at hand – the least plan for the store that you can purchase as at the time of writing this guide is a $700 plan.
And they have more plans that are on the higher side which several other people can purchase.
Although this is something for those that have a budget – if you don't have much money or a budget…
…you can easily just your Dropshipping and E-commerce website for something below $100.
But if you have the budget to purchase any of the BigBuy Dropshipping shops – just click here  to purchase yours.
This way, you don't have to be techy to use their website and you will have access to more features that others who are using normal eCommerce stores won't benefit from.
5. Options of Synchronisation With Your E-commerce:
There are so many options for synchronizing your store with BigBuy.
BigBuy makes it easy for you to import some CSV, API keys in case you want to use any third-party applications.
This will make it easy for you to boost your brand and also have access to more amazing advantages.
Just like if you want to build your email list for example and you are thinking of ways to build a good email list.
Just with the visitors that are entering your website – you can build their email list by offering them something for free.
Also, sometimes when they order from your store – their email address can be requested for them too to have more access to them.
But before you can do features like this – you will need to connect the API key of your email autoresponder.
It is this API key that will connect to your store that will make you be able to build your email list.
There are also some amazing benefits of having the ability to synchronize with your store.
BigBuy has already made life easy for their Dropshippers who are making use of their store.
There are some data that you will be getting on your E-commerce store with BigBuy.
When you have these data – you might also want to export them as a CSV file to save on your gadget.
These are the benefits of Synchronisation which their Dropshippers are enjoying.
6. You can Deliver With Your Name and Company Image:
One of the great advantages of working with BigBuy to help you do the Dropshipping of your products is the ability to deliver with your brand name.
BigBuy will help you do the deliveries to your customers with your name on it.
So, it looks like the delivery comes directly from your brand and not from the BigBuy brand.
Remember you are selling their products? But they have done it in a way that all their Dropshippers get their brand name and company logo registered.
This is another great benefit that will boost sales because more people will keep coming back to your website.
I think BigBuy already knows the importance of how this can boom the sales rate of their Dropshippers.
That is why they made that feature available because if it doesn't profit them that much – I am sure they wouldn't consider it.
But it favors them and it also favors their Dropshippers in a very profitable way.
I wouldn't elaborate much on the importance of having your company name and brand logo always used to do your deliveries.
It kinda looks a bit like Private Label Drop shipping where the goods have your company logo and brand name imprinted on the product.
So, this is a feature that you can contact the BigBuy customer care representative on and you can have yourself sorted out.
7. You can sell on other top E-commerce Merchants:
BigBuy is a brand that doesn't have limits as to where you can post its products.
The majority of other Dropshipping suppliers out there don't allow their users and customers to post their products on other E-marketplaces.
But BigBuy is far from that – they allow their users to post Products on other E-marketplaces and get sales.
That means that if you are someone who makes use of other marketplaces like Shopify to sell products.
You can post BigBuy products on these kinds of platforms and you will get yourself ready and kicking without any penalty.
It is important to know the great benefit that this means to Dropshippers out there.
Because even though BigBuy has its online shop for Dropshippers – it should only support personal eCommerce stores for Dropshippers.
But now that it is possible to easily display BigBuy on other E-marketplaces – then you are free to market anywhere.
Just bring them customers and you will see yourself earning enough profit in your Dropshipping with BigBuy.
BigBuy Dropshipping Services
Below are the available services that BigBuy is offering their customers – so if you have any interest in using one of them…
…below is a brief explanation of how their service goes and how it can profit you.
Just like I have been stating from the beginning of this guide – BigBuy is a big brand and has been in the Wholesale E-commerce and Dropshipping niche for a while.
So, they are reliable and supportive when it comes to doing Dropshipping with them.
Below is the list of services that BigBuy offers its clients.
Dropshipping service.

B2B Wholesale.

360° Dropshipping Shop.

Multi-channel integration platform.

Integrations.
1. Dropshipping service:
One of the first services that BigBuy offers is the Dropshipping service which you already know about by now.
They have vast knowledge in Dropshipping and have been helping a lot of Dropshippers become successful brands.
Their Dropshipping service is top-notch as they have a lot of products that they states belong to them.
They have goods that bear their name in their warehouse. BigBuy has solid ground in the aspect of e-marketing in Europe.
Their Dropshipping services reach all 24 countries in Europe and there is no place you want to ship to – that they can't reach.
BigBuy will also help you in the aspect of using your company name and logo for your deliveries.
They always have a reason that profit them for doing this which I stated in the other aspect of this guide.
So, if you are fully interested in their Dropshipping service – you can click here to become one of their Dropshippers.
Kindly note that it is not free to become one of the big buy Dropshippers. You have to pay €790 to become a registered member.
BigBuy offered their Dropshippers a lot of amazing features – so, they charge all these to fix all these features.
2. B2B Wholesale:
BigBuy is a B2B brand in Europe and they offer a wide range of wholesale products.
They have stocks of products in their warehouse that belong to them which they offer other businesses.
So, if you are someone thinking of doing eCommerce along with your Dropshipping business.
You can also make use of the B2B wholesale of BigBuy and buy directly from them at the cheapest unit price.
Although, I wouldn't agree much with this as I will prefer anyone trying to do E-commerce to just focus on buying directly from big Chinese merchants.
If you are interested in buying at the cheapest price… just make use of AliExpress for that.
Because there is also high certainty that these people (BigBuy) buy directly from Chinese merchants.
So, why should you bother to buy at a little bit high price from them?
Although if you are from a European country, it will save a little bit of delivery stress.
But since you are buying in large quantities for eCommerce purposes- just go straight to buy from big E-commerce merchants.
But for Dropshipping purposes that will require you to check the product, clear it, and send it to your final customer…
… it's very cool to make use of BigBuy for that. But the aspect of wholesale buying for eCommerce or any other purpose.
Just buy directly from AliExpress or Alibaba.
3. 360° Dropshipping Shop:
360° Dropshipping shop is the fully functioning Dropshipping shop that BigBuy already has available for their Dropshippers.
Just like I stated earlier in this guide, I told you that not many people are techy enough to build a good website.
Also, even if some people have the technicality – they might not know the best niche to focus on.
Also, some people don't even have the technicality but they have a budget that they can use to hire a website designer.
But at the end of the day – they see themselves running at a loss after they have to spend a lot of money.
That is why BigBuy made it easy for Dropshippers who are not techy to just buy a fully ready and functioning store from them.
So, if you are someone who has a low budget – I will advise that you just go for an E-commerce website.
But if you have up to that – just click here to go purchase a Dropshipping shop that will help you make life easy.
Also, you can use the high domain authority that BigBuy has to rank articles on Google.
You can easily do some product comparison and rank your content for organic reach and search.
4. Multi-channel integration platform:
Having access to a multi-channel integration makes it easy for any Dropshipper to easily connect their BigBuy store with other features.
The majority of these E-marketplaces have plugins, themes, and other tools that help to boost more conversion.
That is the reason why BigBuy makes it easy for its Dropshippers to use integrations that improve sales.
The majority of the online stores that you see have some integrations that they make use of.
They use these integrations to boost their website store and get a lot of conversions that will increase sales.
Top Dropshippers who also have their online store make use of a lot of integrations that they use.
They use these integrations to get more sales because they know that they only need a small push for sales to happen.
That is the major reason why these integrations in connecting your BigBuy account with other E-marketplaces accounts are important.
So, the moment you become a member and register your BigBuy account and buy a store – you will have access to all these features.
You will be able to make use of them without having to buy any extra tool that will help you boost conversions.
BigBuy has already invested in some big developers to help them create all these integrations and make it easy for Dropshippers to make use of.
5. Integrations:
The integrations are the inbuilt plugins that BigBuy has and if you click here on this aspect…
…you will see a lot of integrations that you can make use of to develop your Dropshipping brand.
Integrations are very effective and are working very well for anyone thinking of doing Dropshipping.
So, BigBuy offers these services for its Dropshippers – just to make sure they grow a successful business 
Conclusion
BigBuy Dropshipping is a top-notch Dropshipping service for anyone living in Europe and thinking of doing Dropshipping there.
Or anyone who knows how to get European customers from the net.
Because BigBuy focuses fully on European countries and they are working hard to serve more of their European customers.
We have talked about the benefits and functions that BigBuy offers its Dropshippers.
So, if you have plans of doing BigBuy Dropshipping – just click here to register your premium account and become one of their Dropshippers.
Don't forget to share this article with your friend and family by clicking on any of the social media icons below.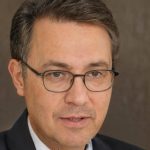 Maverick Ope is the founder of www.digitalproductsmonk.com
Earning $30K monthly promoting affiliate products without start-up capital after learning from his mentor.
Digitalproductsmonk is for struggling newbies, Internet hustlers, and online business owners.
His #1 online business recommendation in 2023, is to build your own AFFILIATE MARKERING BUSINESS.