Email marketing is said to always give 42 percent of every investment made in it.
That is the reason why many businesses make use of EDM Marketing as their number 1 source of marketing.
The assurance that someone who sees your advert today will also see it tomorrow is very rare.
Also, the assurance that someone who comes into your website today will visit again is very rare.
The assured way you can get access to anyone who comes into your website or view your advert will also interact again is through your EDM Marketing Approach.
That is why we will be discussing the principles and gist surrounding EDM and the reason why it is the best form of marketing.
What you have to know is that every business use EDM Marketing in every part of their business.
Even social media platforms still rely on EDM as their major source of getting back to their audiences.
I was checking my phone last week when I saw an email notification on my phone from Facebook Business…
… reminding me that I have not been running ads for a while on one of my business ad accounts.
After all, I am on their platform and I still log in to Facebook and interact with friends and have fun.
Why didn't they just message me on their platform? They still prefer to use EDM Marketing as a source of reaching me.
You might also be wondering why, but be rest assured that we will discuss the reasons in this guide.
This guide will give you the reasons why you should start applying EDM to your Marketing Strategies.
It will also give you the framework and tactics of what you need to do – to start implementing EDM Marketing.
Let's Get Started.
What is EDM Marketing?
EDM Marketing can simply be referred to as Electronic Direct Mail Marketing – in which the promotion of a brand's goods and services is carried out through the usage of email.
EDM Marketing can also be referred to as Email marketing because the email is involved.
EDM Marketing has taken many brands from spending hundreds of thousands of dollars on ads into reducing it to few thousands of dollars.
What I am trying to say is that many companies or brands who have been spending a lot of money on paid adverts.
Are now able to cut down their budget and now plan on reaching new people every day instead of spending extra budget to reach those who have seen their advert.
This means all a brand needs to do is to find a means to collect the data of a targeted audience in form of "Their Email Address"…
…and keep getting back and retargeting them through the use of email.
This alone has cut their budget without having to spend any extra money on running adverts.
The only thing they will keep running advert for is to reach a new audience who have not seen their advert.
That is what EDM Marketing does for marketers and companies out there – helping them manage their capital with a high Return on Investment.
Let us quickly look at the benefits that you stand to enjoy once you start using EDM Marketing in your business.
Benefits Of EDM Marketing
Below are the benefits that you stand to enjoy whenever you consider using EDM as your main Marketing Platform over other platforms.
 People's Engagement With Emails.
You Can Easily Measure EDM Marketing.
EDM Marketing Is Inexpensive.
Consistent Checking of Emails.

Action-oriented.

EDM Can Quickly Get Your Customers Updated.

Using Coupons To Drive Sales.

For Collecting feedbacks and surveys.

Generating traffic to your site.

Sending timely campaigns.

Easy Integration into other marketing tactics.

Building Your Community.

Reaching Your Audience at the right time.
1. People's Engagement With Emails:
People always engage with emails because it is more personal and confidential.
If you send emails to people and you are someone who they like and cherish a lot. They will continue to open and read the emails.
Emails are something that we use to converse with friends and families.
That is why marketers and brands out there are using it to converse with their prospects.
That is why if you ask any top marketer their major source of communication with their clients – they will tell you it's Email.
Because if you are sending any promotional content to your audience – and you try to use email as your channel.
You will get a lot of conversions because it looks very personal to your audience or subscribers.
Unlike using other platforms to send any promotion to them. The distractions on social media are even enough for anyone to lose focus.
So, if you send any promotion through any of your influencer pages – don't be surprised if people can't read your content.
Because there is much other content that will grab their attention below your promotional content – which will reduce the engagement you are expecting.
2.You Can Easily Measure EDM Marketing:
EDM give you the privilege to easily measure all your promotions and get the exact result of your campaigns.
The accuracy of EDM can never be compared to that of other channels because you don't own them.
The audience that you have on other platforms is not yours – you are only renting them as yours.
So, you can only stay complacent with any result you see in the statistics given to you by the platform.
If you even see your rising or falling – you are not in control of it because their algorithm might have changed.
So, the measurements of data become very difficult for you to maintain on other platforms.
But with EDM – you have your marketing measurements and you can always work towards making more marketing impacts.
Just with the use of Email automation software – you can easily know when someone clicks on your promotion.
Also, when someone reads your promotion and how many times your promotions are being seen.
These are something that other promotional platforms cannot offer you to see.
They cannot be plain with you because they will only give you a certain segment to measure.
But EDM is plain and something that you own – so, every data you see is yours and can be measured.
3. EDM Marketing Is Inexpensive:
Maintaining your EDM marketing campaigns is very cheap and inexpensive compared to other marketing channels.
The only cost you need to incur for your EDM Marketing will be only your autoresponder renewals.
The software that will be helping you automate your promotional emails and sending them to your subscribers.
That is all you need to incur when reaching all your audience on your EDM platform.
There is no other cost aside from that – this is not something you can compare with other channels.
You cannot spend the same money to reach the same audience if you are using other channels for your promotions.
For example, if you are spending just $97 to reach 50,000 EDM or Email subscribers on your autoresponder.
That is the only amount you will get charged to keep getting in touch with those 50,000 people and for them to keep seeing your promotion campaigns.
But if you have 50,000 audiences on other platforms – let's say Instagram for example.
Your campaigns will never be getting to all those followers. It will only be reaching 20% of them.
And for you to get access to all your audience – you will need to keep spending money on paid adverts.
For you to keep reaching those audiences all the time.
I have some big influencers that I follow on Facebook and I don't see their posts all the time.
But I see their sponsored posts – and if I should go to their page. I will see that they are posting but Facebook just decides not to show me unless they spend extra money.
And the amount they are spending will be thousands – if not million dollars every month on ads.
4. Consistent Checking of Emails:
Even if we mobile device users decide not to check our emails – our phone will always show us the notifications.
It is already automated for our phones to always pop up EDM Emails on our screen.
Even when we are on other channels or even while we are just playing games on our mobile phones.
So, this is enough privilege for marketers and brands to use EDM because no matter where your audience is – they will see your message.
Even if they off their mobile data or do not have any wifi connection. Immediately their data is switched on and they get internet access.
They will see your message because they will immediately be notified that someone just emailed them.
That is why the ROI on EDM marketing is just too fantastic for any marketer not to start considering using it.
I am sure as you are reading this guide – you already have some emails popping up on your phone.
Or you would have read an email from family or friends today.
That tells you that even if you want to ignore reading emails – it is not possible for you.
Because it will show up on your screen and you won't have any choice but to open and check what's inside.
5. Action-oriented:
One best way to get people's attention is to go directly to their private zone and get access to them.
The reason is that – that is what will make you get quick access to their emotions and get them to take an action.
You cannot expect someone who is on a platform that is filled with many distractions to dedicate to your content or promotions.
That is why social platforms are very difficult to get immediate actions from your audience.
But when it comes to EDM – you are getting their full attention and will quickly get them to take an action.
Also, because you are getting access to them in their private zone – there is enough assurance that you will into their emotions.
That's why top marketers are hiring copywriters who will help them to write their email content.
That's why you will go on freelance websites and see Email copywriters who display their expertise on the platform.
This is because getting into your audience's emotions is very easy and less distracting for them to take an action.
So, using the EDM Marketing approach will get you immediate access into the mind of your audience and get them to take an action.
6. EDM Can Quickly Get Your Customers Updated:
If not for EDM Marketing – getting our customers informed about any new development would have been difficult.
Imagine how much we would have to spend just to get access to them for them to come online to see our update.
How many hot sales calls would companies have to involve in for them to keep contacting their customers?
But with the privilege that we have through EDM Marketing – it becomes very easy to access and update our customers.
Most especially when a brand is upgrading maybe its website or application – they will keep their customers informed about the development.
And the way that they keep their customers informed is through the use of Email and send EDM Emails to them.
This will make them quickly know about the new developments and act accordingly.
Most of the brands always stay in the mind of their audience through this means because any small misinformation can lead to a lack of trust.
Also, they might start talking bad and give a negative review with their brands – but once they are immediately updated.
It will make them know and adapt till everything changes and work perfectly well.
7. Using Coupons To Drive Sales:
The advantage that we gain from using the automated software that is segmented for email is coupons.
You can use coupons with your EDM Email Marketing to get them to get interested to purchase your offer.
Many E-commerce and Digital Product Websites make use of Coupons and emails to get more sales.
And because this is automated with the email software that you are using.
You don't necessarily need to keep sending these Coupon emails by yourself – they are automated sequences that you can integrate into your email automation software.
That is why EDM is very favorable because it helps you automate your coupons and keep sending them out to separate audiences.
This is something that you will find difficult to do on other platforms because they are made for social reasons.
While EDM Marketing is made for you to sell products and also get them to take advantage of the coupons.
8. For Collecting feedbacks and surveys:
Another major benefit of EDM Marketing Emails is the ability to collect feedbacks easily.
Customers tend to trust and put more energy into giving their reviews when it comes to giving feedback through EDM.
Not every customer likes to comment on public pages – that is why you see that not all your customers will comment on your social media pages.
Anything related to being publicized – some people are way too secretive that they won't give any reply.
Most especially if you are even asking for feedback and positive review about your product.
But if you ask them through email – they will be free to reply and give their honest thought about your product or service.
Also, complaints are easy for clients to Lodge in EDM compared to other forms of lodging complaints.
They feel free to give you their honest thought and tell you their mind because it is personal and private to them.
That is why many companies out their send their feedback content through email to their customers.
Also, you should start using EDM to send all your messages and get feedback from customers
9. Generating traffic to your site:
Sometimes you will see some websites showing you stats of getting a lot of visitors within few days.
And you will be wondering how they got to do that – the secret is in their EDM Marketing approach.
Most of these websites have an opt-in form on their website where they collect the email addresses of visitors.
It is these visitors that will turn into their email subscribers and they will keep sending them content and linking to their websites.
That is why top websites will continue to rank very well on Google because they can easily get visitors into their website from the first post.
They can immediately distribute their content to tons of email subscribers on their list and get visitors quickly.
That is not to say you cannot get a lot of visitors from other social platforms.
But the truth is that all these platforms don't even want their users to leave their platform.
So, they will only give you the privilege of posting your website link in your bio.
Now, you will have to keep changing the link in your bio which you can use Linktree to gather many links in one link.
But the problem is that most of your viewers will not click because another funny meme or comedy video is right under your post…
…which will get them distracted from going to your bio to click.
This is something you will enjoy in EDM because you will get their full concentration and they will click on your website link immediately.
10. Sending Timely Campaigns:
Imagine an approach that can send timely campaigns without having to be there all the time.
Something that will take you a lot of your time to keep sending content on social media.
But with EDM Marketing – you can always schedule your content and make them be posting on autopilot.
You don't necessarily have to be there all the time – you can just schedule down a whole lot of messages.
Some brands have already scheduled down their evergreen funnel where their emails keep going to the inbox of their subscribers from the day of subscribing to over 2 months.
This is something that is available for use in EDM Marketing and that is why it will always be the best form of marketing.
Imagine something that doesn't need your presence? I so much love EDM Marketing.
You might have subscribed to some brands' email campaigns and you think they are the ones pressing the "SEND" button all the time.
They are not – they have already scheduled down everything for days, weeks, or months for sending out respectively.
11. Easy Integration into other marketing tactics:
What I am trying to imply here is that you can easily use the EDM Marketing approach alongside other marketing tactics.
Many online coaches who sell their product through webinars and other marketing funnels make use of emails.
They already have an automated sequence readily available for their audience to pass through and get ready for their webinars.
Also, using the EDM Marketing method to get to make the final purchase.
Making sales in marketing is not an easy task – you need to involve in some marketing techniques and EDM is part of it.
So, you truly need to make use of the EDM Marketing approach in every of your marketing tactics.
Imagine companies that do the "Get paid to read email" business.
It is the EDM Marketing appraisal that they are using to send the task to their clients/users and get them to fill the tasks.
Also, the main thing about this is that – companies are paying them a whole lot of money just to help them promote their products through email.
That's the power of EDM for you.
12. Building Your Community:
If you ask many internet marketers why they keep building their email list all the time.
They will tell you it is because they also want to build a community that they can have access to – anytime and any day.
As a marketer or an online brand – relying on other platforms as your major source of generating traffic or as your only way of gathering fan base is not ideal.
What if they block you from getting access to your social media account tomorrow?
What if you decide to log in tomorrow and you just couldn't log in because they said you violated a rule which you don't even know existed.
There is even a limit to anything you can do on those platforms because it's not your home.
You are only renting a space to gather people on that platform.
Which leaves you no choice but to accept whatever ban you face in the future.
These are the reasons why you need to start building your email list and begin to make use of the Electronic Direct Mail to gather your community.
Because this way, you will have access to them for life and nobody can block you from getting access to them.
The highest that can happen is that your email autoresponder can block you from sending an email.
Which you can just export your email subscribers from the software no matter how many thousands or millions they are…
…and import them into another software and keep emailing them.
It's just like carrying your community from one location to another – nobody is blocking your access from carrying the community here.
13. Reaching Your Audience at the right time:
The last but not the list of the benefits listed in this guide is the benefit of reaching your audience at the right time.
You can always reach your audience whenever you like – they are the ones to decide individually when they want you to reach them.
You can decide to always reach them twice or thrice in a day or a week.
It is your choice and it is your community – so, you have no problem with anybody blocking your access.
If you try to gather community on other platforms – you can get denied from reaching your audience.
You can even be limited to some numbers of times that you can reach a segment of them.
That is why EDM Marketing will always be the best form of marketing for many brands out there.
How To Start Using EDM Marketing For Your Business
Since we are done with the benefits of what EDM Marketing can do for you and what you stand to gain from using this aspect of marketing.
Your next question would be on how you can start EDM and be using it for marketing purposes.
So, let us immediately go straight to how you can start EDM Marketing to market and increase your brand sales.
Choose An Email Autoresponder Service.
Start Generating Email Leads.
Set up your welcome email.
Create more useable templates.
Create A Clickable Subject Lines.
Preview & Test.
Knowing The Best Time To Send Your Emails.
Monitor Your Results.
1. Choose An Email Autoresponder Service:
There are many email automation or autoresponder website software on the internet.
Among them are Aweber, Convertkit, Active Campaign, and MailChimp.
You can decide to search more of them on Google but these listed above are fantastic and will do a nice job for you.
Also, if I am to give you an advice – I will suggest that you go for their paid plans.
An email automation software like Aweber and ConvertKit have their free plan – but you will only be limited to some features.
You cannot expect to have all the privilege that is given to someone who is paying for their service.
So, if you plan on making this work well for you and making money from this approach.
Try and register for their paid plan – with something of $19 every month. You can enjoy all the features you want.
To make use of any software that you want to use – just type the name on Google or YouTube and you will get tutorials on how to use them.
This is the first task that you need to do. The reason why you need this EDM automation software.
Is that – they will be the ones to be helping you collect people's Email addresses and also helping you send automated emails to your audience.
You might have subscribed to someone's email list before and drop your email address.
And you keep receiving emails from them – it is through the use of an Email Autoresponder Software.
And that is the first thing that you have to do here.
2.Start Generating Email Leads:
Now that you have chosen an autoresponder software that will help you collect email addresses and gather them in your community(Email list).
You need to find a way of getting these email leads and getting traffic of where your audience is located.
There are many ways to get people to join your email list – you can make use of a paid method and the free methods.
But don't ever think of buying email addresses from a website and blasting messages to them.
This will damage the IP Address of your email address which you are using to send your emails.
Because they will report you as a spammer since they didn't sign-up to receive emails from you.
And all your emails will be going to the spam folder which will not yield you any positive result.
So, you should let them sign in to your email list by themselves.
You can do this by running paid adverts on any platform and giving them a freebie which they will need to sign up for before they can get it.
To do this – you will have to create a landing page on your website and use your email automation to get their email addresses.
You can also use your social media to get people into your EDM Community by providing value on social media.
Give them value and use a freebie like an ebook or checklist or video tutorial to get their contact email addresses.
3. Set Up Your Welcome Email:
You need to set up the welcome series that will make your subscribers get familiarize with you.
This is something that you should do even before running an advert of trying to get people to join your EDM community.
Because once they sign up with their email addresses – they have to start receiving your emails.
And it's the welcome emails that will keep familiarizing yourself to them and keep getting into them to like you the more.
You should know that it is wrong for you to just start pitching them right from the start.
To learn more about how your EDM automated sequence and audience nurturing should work and what type of emails you should send out can work.
Check out this article on Evergreen Funnel and Email Marketing Scripts.
They will teach you what you need to know about the way you will compose your emails.
And also give you examples of what I am using to nurture every email leads that come into my EDM community.
So, your welcome email series is very important because that is what will move you closer to them.
It is this familiarity that will make them buy whatever you try to pitch them on in the future.
4. Create More Useable Templates:
Always make sure that you create more email templates that you can use anytime and any day.
You cannot just rely on creating and writing emails all the time. That is why wise marketers always have ready-made email templates that they can use.
Oh yes, these templates are already done for you and all you need to do is just tweak and load them inside your email software.
Although not all marketers are ready to reveal their email templates which they use for their audience.
But if you can get one – you are lucky because it will save you a lot of stress.
I can hook you up with a ready-made template that you can always use and it is already done for you.
You can write in the comment below "Template" and I will send you the link to get access to it.
So, when you have these reuseable templates – EDM Marketing will be very easy for you.
Also, you won't have to keep brainstorming and thinking of what to write all the time.
Everything will become very easy for you and you can easily pitch your audience on any product you want to sell.
Since you have already nurtured them – it's cool to pitch them.
5. Create A Clickable Subject Lines:
In every email that you blast out to your Audience on EDM – it is called sales copywriting.
And the only way that your email subscribers can open your email to read is by having a catchy subject line.
If you don't write a subject line that can arouse the desire of your subscribers to open and read what you're saying…
…you won't see any positive result from your EDM Marketing and you might equally be wasting your time.
That is why when you read some copywriting books or you watch tutorials on copywriting.
You will be told to spend 20% of your time on the content in your copy and 80% of your time on the title.
The reason is that if people don't click to open your content – they won't even click to buy.
It is only when they open and read your email that you will be able to sell or make them take any action through your EDM Marketing.
So, take your time to test out your email titles and write out an email that will make your readers open.
If you want to test the quality of your email titles and analyze if they are quality – you can make use of Sharethrough.
It's a Free Headline analyzer web tool that will help you analyze your email titles and give you a score.
If there is any further thing you should change to make the subject line look clickable.
You will be told in the tool and you can twerk till you have an excellent subject line score.
6. Preview & Test:
Always test out to see if your emails are entering the inbox.
Don't just load emails into your autoresponder without testing if they will land in the recipient inbox.
You have to know the deliverability is very important in EDM Marketing – because even if you create a perfect subject line.
It is only when it shows their notification that they will click to see what you are saying in the email.
If the email lands in the spam folder – it is not a positive signal for you because all your subscribers won't see your email.
If it also lands in the promotion folder – only a few percentages of your subscribers will see your emails.
And these will be those who login into their Gmail app to read emails and check the promotion tab and saw your email to read.
But when it lands in the inbox tab – all your email subscribers will be notified in whatever they are doing.
They will see your message pop up on their screen and click to read. This is what you should always aim for – the inbox tab.
So, your email autoresponder software will always give you the option to test your email campaign before blasting to your subscribers or audience.
So, always make sure that you test – if it doesn't get into the inbox.
Try to make some changes and remove some spam words to make it enter.
Just keep twerking till your get it right – you can use words like "Cli'ck" instead of "Click" – "B0nus" instead of "Bonus".
Just to bypass the spam filter algorithm.
7. Knowing The Best Time To Send Your Emails:
One of the questions that many people always ask is the best time to send marketing emails.
I have even once typed it online searching for when is the best time to send email newsletters.
I also know this might be part of what you are searching for – but the truth is that there is no best time.
If an email marketer should tell you to always send your email at 6 am EST.
It is because he or she tested with his or her email audience and see that – that is the best time they do open the emails he or she sends.
But are these people your audience?
No! Your audience is different from those audiences – so, you cannot use another person's result as your conclusion.
That will only lead to your failure because their email subscribers are different from yours.
Remember that you are dealing with human beings here and they are real humans behind those email addresses.
So, the best way to know when to send EDM or Email Marketing Campaigns is by testing.
Keep sending your emails at different times and test out which time you record a lot of open rates among your audience.
Keep testing at different times in a day – by the time you spend 2months.
I am sure that you will get the best time that you should be sending out your emails.
This is also how top EDM marketers knew the best time. They are not gods to know when.
8. Monitor Your Results:
Any marketer that runs any online campaign without tracking his or her result is sure to fail.
That is why you must always track your email campaigns to know what works and what doesn't.
Your email automation software will always show you the statistics and records of how your email automation is working.
So always monitor it and use it to decide on your progress. It is all these trackings that will let you know if your open rate is progressing.
You will get to know how many percentages of your subscribers are opening your email and reading it.
You will also know the percentage of people who are clicking the links in your email and taking action.
That is what is important for you to know and what you should track to know the progress of your EDM Marketing.
So, this is what you should have in mind when doing your email marketing business journey.
Conclusion
We have discussed so far how EDM Marketing works and how it benefits many marketers out there.
Also, we have discussed how you can start your EDM Marketing journey if you haven't started.
It's left to you to kickstart my friend.
If you have any questions or comments concerning what I have written in this guide.
You can hit the reply box below to buzz me and I will be glad to reply.
Also, if you enjoy this guide – you might want to read this guide on Affiliate Marketing With Email – which you can start selling other people's products with EDM Marketing.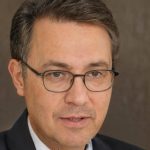 Maverick Ope is the founder of www.digitalproductsmonk.com
Earning $30K monthly promoting affiliate products without start-up capital after learning from his mentor.
Digitalproductsmonk is for struggling newbies, Internet hustlers, and online business owners.
His #1 online business recommendation in 2023, is to build your own AFFILIATE MARKERING BUSINESS.