Let Us Discuss About How Many Followers Do You Need To Become An Affiliate?
Several questions have been flowing on the internet from Affiliates who are asking how many followers they need before they can be called an affiliate.
There is no certain number of followers that you need to become an affiliate but you need followers for you to be able to sell your affiliate products.
Without followers or audience or traffic that you are pushing your affiliate products to.
There will be no one to sell to and if there is no one to sell to. There will be approximately no one to buy from you.
But you do not need to have a specific number of followers or audience before you can promote.
Another thing you need to know and put into consideration is that – it is not every affiliate program that accepts newbies.
Some Affiliate programs will not accept you if you do not have a website that has traffics (people) coming into it.
They will request to see your website analytics for them to guarantee and assure that you won't send junk traffic to their website.
Do You Need Followers To Sell Affiliate Products
No, you do not need followers to sell affiliate products but you need followers to sell a lot of affiliate products, which I will expansiate more on below.
But for now, I will try to discuss why you do not necessarily need followers to sell affiliate products.
The reason is that there are several ways that you can sell without even having a single follower.
The only disadvantage about this is that you will always have to spend money every time to make those sales.
And if you don't spend money. You will have to keep repeating what you should have easily achieved in doubt.
Ways through which you can promote affiliate products without any followers can be through Solo Ads, Influencer ShoutOuts, forums, social media adverts, or Search Engine Marketing.
These methods are very effective and you can just easily run any campaign to make sales.
Although the cheap and free one among the ones listed above will be the forum method of promotion.
With a forum, you will get a lot of people asking questions and you can provide an answer on the forum.
Inside answer – you can interlink your link which you will use to sell your affiliate products.
You just always need to have a bridge page because you will not always be allowed to post Affiliate Links.
Do You Need Followers To Sell A Lot Of Affiliate Products?
Yes, you need followers for you to sell a lot of affiliate products if you want to grow a passive income business.
When it comes to passive and recurring income which you can keep earning without having to labor hard all the time.
Or without having to doubt if what you are about to get into is going to bring sales for you.
Then you need to grow followership because that is the only thing that will save you from spending money all the time on adverts.
Some people do not want to grow followers because they don't like the social media lifestyle.
If you don't want the social media lifestyle and you don't even want to get seen too much on social media.
There are several other methods you can use to grow followership and you won't be seen.
You can use email marketing – which is very effective and you just keep building your email list.
This way, you even get direct access to their inbox and you have higher chances of deliverability.
Compared to social media that will limit the reach of people that your content is supposed to get to.
How Many Followers Do You Need?
Now, I know your question might be about the number of people that you need to have in your reach for you to make a lot of affiliate sales.
I want you to know that you need as many as possible followers for you to start crushing all the Affiliate offers your hands get on.
Another thing you have to know is that you also do not want to grow followers filled with junk.
When I meant junks – I mean bought followers or followers who didn't sign up to follow your lead.
Or followers that you just keep getting with Giveaways of money or reposting kinda stuff.
Those are not the kind of followers that you want. You want followers that will be available to buy from you.
Followers that will always respond and an audience who got to even know you from friends.
Maybe when your content was reposted and they saw your content and they feel the passion of it.
These are the type of followers that you want to build as many more as them for your affiliate marketing journey.
How To Build Followership For Affiliate Marketing
Here are the 3 effective ways to grow followers for your affiliate marketing business with rapid results.
1. Showing Up Regularly
It is always important for you to post daily and make your followers feel that you are alive with them.
On social media, if you are with the mindset of just showing up whenever you like just because of any reason.
Then your growth will hinder and you will not be able to build the followers that you have been dreaming of.
Showing up regularly and every day is what will make these people trust you because they keep seeing you.
They keep feeling you every day and that makes them know that you are an authority in your niche.
When you show up regularly… you are already many steps than those you started together.
Ways through which you can show up regularly is by even automating your process with social media management tools.
Tools like Hootsuite and Buffer are awesome tools that you can use to schedule your posts for social media.
This means you do not have to be available all the time to create content and keep waiting for the best time to hit publish.
Just with an automated tool. You can schedule down all your posts for a week at once.
Then it keeps uploading for you and you just have to reply to comments and create more engagement.
They will also be sharing your content once they see that you are an active leader and not a run-away leader.
2. Giving Value
Try to give value always because this is how they will trust and like you the more.
Giving value more than the way you are pitching them is what will make these people believe in you.
People want to be with someone who knows what he is doing and someone that they can trust.
Not just someone who is waiting for the best time to pitch them of another product in the market.
Ways through which you can provide value always are by following thought leaders in your niche.
Whatever niche that you want to choose to grow expertise and followership in…
…get a leader and an expert who knows what he or she is doing and has gotten a lot of results.
Follow them and read and watch their content to enlighten your brand the more.
The more you follow them, the more you see their content that brings engagement best, and the more you can emulate such content for your followers.
3. Collaboration
You can collaborate with other Influencers in your niche to get access to their audience.
You have to know that there is a limit to the type of Influencers that will give you a chance with their audience.
It's best to always start with influencers or experts who have the same followership as yours.
Or experts who are still earning the same amount within the reach of your earnings.
From there, you will keep moving gradually and you know the exact type of influencers to go for.
This is also how top Influencers will locate you and know that you are good in your niche.
What you will be doing in this collaboration is to teach their audience more about what you are specialized in.
You will teach them and at the end. You will see them following you and your followership will continue to grow.
This is how collaborations will help you to grow your audience and sell more affiliate products to your followers.
If this guide has been helpful, then go ahead and apply what you have learned.
Also, don't forget that it is the same amount of energy you are using to promote Low Price Products that you will use to promote High Priced Products.
Low Price: $97
High Price: $2997
If you want to make a lot of money from Affiliate Marketing. You need to learn how to promote high priced products with FREE TRAFFIC methods.
Click here to learn how to do this in this tutorial. It's the best attention you will ever give today.
Check It Out Here…Click Link.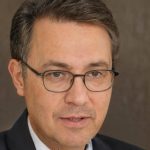 Maverick Ope is the founder of www.digitalproductsmonk.com
Earning $30K monthly promoting affiliate products without start-up capital after learning from his mentor.
Digitalproductsmonk is for struggling newbies, Internet hustlers, and online business owners.
His #1 online business recommendation in 2023, is to build your own AFFILIATE MARKERING BUSINESS.