The question "Is Affiliate Marketing Legal in Australia or Not" should not only apply to Aussies.
Because affiliate marketing is legal everywhere since they approve the selling of products and services.
The only reason why the law places a strict rule on Affiliate Marketing is because of so many rippers and scammers on the internet.
So, Yes! Affiliate marketing is approved in Australia.
So far they allow the selling and transacting of business through the exchange of goods and services.
Although there are so many things that you need to put into consideration while you are promoting any affiliate products.
As an affiliate marketer, you are breaching the rule and law governing the consumer protection
…if you are providing misleading and unfaithful information about a product just for your gain.
And this is something very common on the net. You see several affiliate marketers giving false claims concerning a product they are promoting.
Also, it is Paramount that you always declare your affiliate disclosure on any page on your website containing affiliate links.
An example of the disclosure can be something like:
Disclosure: The links provided in this blog are affiliate links. I will be paid a commission without any extra charge if you use this link to make a purchase.
Although we will discuss more on this in the other part of this guide.
But if you are doubting the question "Is Affiliate Marketing Legal In Australia", then make sure to read my revelation here.
All you should have in mind is that as an affiliate marketer or a marketer. You must always disclose your commercial activity on the net.
Let us go into more detail about this guide to turn you into an honest advertiser.
How to know if you have the right to do
affiliate marketing in
Australia
Just like I have stated earlier. The law of affiliate disclosure is not only applicable to Australia.
It applies to every part of the world and an affiliate marketer must always disclose their Affiliate Promotion.
You can check out the AANA Code of Ethics that applies to every advertiser who earns profits or commission online.
It is specifically created to set standards for advertising and protect the privacy and interest of customers.
You can also check out the Australian Consumer Law that also guides the purchasing power of every Aussies.
These laws are created to make you understand the main reason as to always make your content viewers your priority.
It guides users against the type of products that can lead to pain in the ass.
Where to put your affiliate disclosure For Australians
Let us quickly look at some of the areas that you can put your affiliate discloser about earning from any affiliate link clicked on your website.
1. Beginning of Your Content:
A lot of some affiliate earning websites try as much as possible to disclose any affiliate partnership at the beginning of their content.
This means before a reader even goes ahead to read the content on the page they landed on.
They would have already been shown a disclosure about an earning potential if they click on some links on the page.
This is more effective and I truly recommend it because the majority of the readers will just skim through it.
It is a way of showing authenticity from the beginning of your content to the readers.
It will also make them trust you and rely on your article that is truly worth giving time to read.
Unlike you not even disclosing it at all and trying to hide whatever you are doing from your website.
You can always put your affiliate disclosure at the beginning of your website.
It's all good and doesn't have any negative impact as to whether you are breaching the law.
2. At The End Of Your Content:
Although, I don't really like this method but a lot of bloggers and content writers who handle blogs
… prefers to add their affiliate disclosure at the end of their content.
This means they add the earning potential of any affiliate link on their website when the reader reads till the end.
But it is not every reader that will read content till the end.
And if such a reader should click on the affiliate link and realize they are being sent to another sales page.
They might feel awkward about landing on another page without their notice.
And you have already disclosed at the end of the content which they didn't read.
Those who are very skeptical about the right to do affiliate marketing in Australia are those who do this.
They try to place their disclosure at the end – because they are scared an Aussie might not click on their affiliate link.
You don't have to be scared, a viewer or a reader will always click on your affiliate link provided it will solve their problem.
3. Footer:
Another awesome aspect where disclosure of affiliate earning is important is at the footer of a website.
This is majorly used by landing page builders and not primarily bloggers.
Although, some bloggers try to go ahead and still use the footer for their affiliate disclosure.
But it is majorly used by email marketers or social media marketers who are not making use of Google SEO directly.
They try to add the disclosure at the footer aspect of their landing page before they send the visitor to the designated page.
This is majorly like a bridge page to first wash the prospect before sending them to the affiliate sales page.
It is majorly filled with bonuses and some more information about the affiliate product they are promoting.
So, adding to the footer area of the website is also an awesome place to put the Affiliate Disclosure for Australians or any viewer.
4. Disclaimer Page:
Some affiliate marketers still take the bold step to create a separate affiliate disclaimer page on their website.
To be frank, this is very important for any affiliate marketing website.
Any website or blog that promotes affiliate marketing must always have this disclaimer page on its website.
It's a pity when I see several websites that are promoting affiliate marketing products within their content.
And when you check their menu of the footer. You don't even see any affiliate disclaimer page.
This is important because Google recommends that any affiliate marketing website should have this page.
When you have this page on your website. It makes it very obvious to Google that your website is very transparent.
It also tells Google that you are promoting products that you well endorse and you are proud of.
So, even if you are disclosing your affiliate earning from links on the top or bottom of your content.
You should make sure to create a disclaimer page on your website which should be at the top menu or your footer.
It should always be side by side with your privacy policy page and about us page on your website.
It is very important, even if it is 100 to 150 words long.
5. Place It Near Your Affiliate Link:
You can also place your affiliate disclosure near your affiliate links on any page.
Although, I do not really recommend this because it will lead to the tautology of the same words on a blog page.
Take for example someone with a lot of affiliate links on just a single blog post.
Trying to always add the disclaimer all the time will lead to repetition and one can be penalized.
This can be used on a page with just 1 affiliate link.
You can always use the PREFORMATTED text on your website to make this scrollable and not be in a normal text.
Trying to make the Disclosure different from other words on the web page will make it more user-friendly.
Compared to when you just jampack it with the same type of font all through.
Doing Affiliate Marketing Legally In Australia
How can you be doing affiliate marketing in Australia without breaking any law?
Let us check out the details below for more ways you can promote affiliate marketing the right way.
1. Owning A Blog Page:
The first way I will discuss promoting affiliate marketing the right way is by having your own blog.
Because this way, your blog serves as your home where you can do anything that you like at your will.
There is no how you can block yourself from using affiliate links on your blog.
But another platform can block you from using an affiliate link on their website – which will lead to spamming if you are forcing things.
Also, people who come to your website believe that they trust you and recognize what you do.
So, anything they buy is at their own will and not that you are making them stay forced on buying any of your recommendations.
So, having a blog makes affiliate marketing very clean in doing.
No one can blame you for anything and no one can ban you for promoting anything on your blog.
Because it belongs to you and you alone. Also, you can easily put your disclaimer and disclosure on your blog.
Your Blog is your principle and the way you handle it depends on your personal preference.
2. Not Spamming Your Links:
If you want to do affiliate marketing the right way in Australia or anywhere. Then you have to consider not spamming your links anyhow.
The majority of the newbie affiliate marketers are found to always spamming their links anyhow on the internet.
They believe that one person will purchase whether they like it or not.
That is not a proper way of doing affiliate marketing. And this day, so many platforms are not blocking Affiliate links.
Even on our blog. I get a lot of people who spam the comment box with several affiliate links.
They believe that their comment will get published immediately – forgetting that they have to pass the review process.
And we cannot accept such a fallacy because it doesn't portray a good sense of doing promotion online.
It doesn't even go along with the customer protection right in the country.
So, you must be careful and not just spam your links on the internet thinking to make sales that way.
3. Rendering Your Support As Always:
You should always make sure to render your support on any affiliate product you are promoting.
Some people might have one or two questions concerning the product that you are promoting.
Inability to even answer one or two properly about the product shows that you don't even understand what you are promoting.
You must always be able to render your support to any Australian or anybody in the world trying to know more about a product.
4. Promoting The Best Products:
I always advise anyone doing affiliate marketing to always try to promote the best products.
Don't just be promoting products just because you feel like you should promote them because of the gain.
Promote a product that your audience will be grateful to you for recommending such a product.
Promoting a product that they will also be eager to buy any of your future recommendations.
That is what promoting of best product means and the reward is always much beneficial in the long term.
Compared to when you are promoting a product that is just filled with crap and you only focus on your gain.
This won't take you far because you will have to struggle a lot for the next promotion you will be recommending.
So, promoting the best product is for the betterment of your audience and trying to protect them.
5. Having Your Platform:
I discussed having a blog earlier, right?
Well, even if you do not have a blog. You should also make sure to have a platform.
It can be like a social media community where you are the admin of the community.
Or it can be an email list where you are the owner of your list and have thousands of subscribers.
Once you have any of this, you can control it the way you like because it belongs to you and nobody else.
So, having a platform that belongs to you is something I feel it's more important.
This way, you can also practice the good side of affiliate marketing and be considerate with your audience.
And not the other way round of just spamming Links all about on the internet.
Is this Law Effective Till Today?
Well, is this Law of always protecting the rights of Australians or any other country effective.
I will say the law is effective but many people still spam links on the net without any consequences against them.
It is just much important for customers or online users from Australia to be careful with what they buy on the net.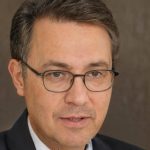 Maverick Ope is the founder of www.digitalproductsmonk.com
Earning $30K monthly promoting affiliate products without start-up capital after learning from his mentor.
Digitalproductsmonk is for struggling newbies, Internet hustlers, and online business owners.
His #1 online business recommendation in 2023, is to build your own AFFILIATE MARKERING BUSINESS.