Welcome to this honest my commission shortcut reviews.
I am sure you might have heard about this course and you are wondering if it's the best course for someone like you.
Or are you a newbie thinking if this course can give you financial stability as it claims?
Also, you might have been on Victory Akpos email list and you think you should make your research after founding put about it?
If any of these thoughts above correlate with any of your reason for checking out this review.
Then I implore you the read this honest review about my commission shortcut before you consider buying this course.
Who am I to tell you not to buy this course Immediately but read my review first?
My name is Maverick, and I have been on the affiliate marketing journey for over 4 years now.
Also, I have been a student of this course when it was still called Jumpstart Affiliate Marketing.
It was recently that Victory Akpos changed the course title to My Commission Shortcut.
So, know that I know and value whatever I am revealing to you in this review.
Sit back and let us dive in straight to this review.
My Commission Shortcut Review – Overview
Owner: Victory Akpos.
Niche: Affiliate Marketing.
Cost: $697 or $397(Two Installments).
Beginners' Course? A little.
Recommended? Yes, Because of the resources.
Overview Of My Commission Shortcut Training Modules
In this overview, I will be discussing the things that are being treated in this training program.
Module 1: Welcome Message.
The first module is the introduction to what the course is all about and what you should expect from the course.
This is where victory takes you through the module and tells you what you should experience from each one of the modules.
There is nothing much in this module than just showing you around and informing you how to navigate through your course dashboard.
Module 2: Foundation Class.
This module talks about the lifestyle of being a successful affiliate Marketer.
Every high ticket program should start with a motivational talk.
That is what you will be learning in this module. Victory tries to encourage you.
Also, talking a little bit about when he started and what he is now up to in general.
This is the foundation class meant to repair any damaged knowledge and get you started.
This then you move to Angeles to crush offers.
Module 3: Angles To Crush Affiliate Offers Massively.
This module is meant to teach you about each angle that you can use to promote your affiliate offers.
In case you don't know. Affiliate Marketers on JVZoo or WarriorPlus do not use the same type of emails to promote.
They make sure they mix several types of emails when promoting their affiliate offers.
Because using the same type of email angle script all the time can make your email subscribers know exactly what to expect.
But when you have a mixture of several email angles. You can mix them and keep crushing affiliate offers.
This is what Victory said in this course and I have also noticed that it is what other top marketers on JVzoo use.
So, you are going to be learning several email angles in this module which you can use for promotions.
Module 4: How To Use Bonuses To Make Affiliate Offers Irresistible.
Every Successful affiliate promotion must always come with irresistible bonuses to guide them.
That is what Victory is revealing in this module by telling you about how to use bonuses.
How you can position the bonuses well in a way that will make your subscribers buy from you.
Victory Akpos offers a lot of bonuses in his promotions. So, he is also informing you about how to use bonuses.
Module 5: Winning Affiliate Promo Sequence.
In the resource area of the course. You are going to have access to the winning swipes which Victory gifts to students.
These swipes are what you are going to use to launch your email marketing campaigns.
And victory takes you through how these swipes work and how you can use them to crush affiliate offers.
You are going to be getting access to them and they are what you will be using.
You do not have to be guessing about what to write in your email for your affiliate offers.
Everything is fully ready for you to kickstart.
Module 6: Insider Affiliate Marketing Secret Strategies.
Here is where you will be learning how to build email list with your autoresponder.
In this course, victory teaches about how to use GetResponse to build your email subscribers.
He makes use of it as the tool which he uses to teach how you can start to build your email list.
As you should know, Victory's technique is by using email marketing to promote affiliate offers.
So, he did everything possible to teach the usage of email marketing and how you can set up your autoresponder.
He also has more insight on affiliate marketing with JVzoo and how you can select the best products.
The type of product that you should promote and not just promote anyhow products.
He really tried on this aspect because he gave insight on how he gets products for his audience.
Not everyone knows how best to choose the best products to promote on JVZoo and WarriorPlus.
Also, he gave the template to use if you need the approval of affiliates.
Because you need to request approval to promote any product either on JVzoo, WarriorPlus, or Clickbank.
So, he reveals the secret on how to get quick approval for Affiliate offers by Vendors on these platforms.
Module 7: List Building Using FB Ads and Custom Audience.
You will have access to a 60,000 list of Facebook custom audience provided by Victory Akpos.
It is this audience that victory has given to several other students to also use to build their email list.
The reason why this Facebook Custom Audience is different is that they are filled with JVzoo buyers.
Victory has made this available so that his students won't need to keep starting to create targeted Facebook adverts from the start.
Module 8: List Building With Free Traffic Strategy.
This is free training on how you can start using Facebook to build your email list.
Although, it is owned by another online marketer called Rahim Farhouni.
Victory had to later include this when some students are complaining about building their email list for free.
So, he made a rapport with the owner of this course and he added the course to his program.
This module is another high ticket course on its own. On how to use Facebook to build lead generation the free method through email.
Additional Resources
My Underground Lead Generation App:
You are going to be given access to a lead generation app that will help you build your squeeze page.
Victory has made this available for those who do not have a website to build a squeeze page.
Or those who might have a website but do not know how to design a very optimizing squeeze page.
With this app, you already have a lead magnet and a ready-made squeeze page for the lead magnet.
All you have to do is to integrate your email autoresponder with the Opt-in form and you can start building your email list.
WINNING Email Swipes Library:
Victory also gives students his 300+ winning email swipes which you just have to copy, paste and tweak in your autoresponder.
The reason because it can be very difficult for you to write a very good email copy when you are just getting started.
But with these email swipes which victory has used in the past to promote several other affiliate offers.
You do not need to reinvent the wheel. Just change the necessary aspect of the swipes like the product name you want to promote.
Then blast out the email to your list. Also, these emails are in multiple niches.
Custom Bonus Library With Over 200 Custom:
If you are promoting any affiliate offer. It is very important to know that you need bonuses to offer.
The reason is because there are or might be several other affiliates that are also promoting that same product.
If you are even following victory's technique which is to promote JVzoo and WarriorPlus offers that are just launching.
Where there are already hundreds of other affiliates that are promoting that same product as at the time you are promoting it.
You need to offer bonuses to your list because that is what will make them buy from you.
If you don't offer bonus. No matter how much they like you.
They will be compelled to buy from other affiliates that offer more incentives for them.
This is what Victory tends to understand and he gave out 200 bonuses which you can use to promote.
Although he promised 200 on the sales page. But when I bought the course. I only saw 100 Bonuses in my bonus library.
60,000 Facebook Custom Audience of JVZOO Buyers:
These 60,000 Facebook Custom audience are JVZoo buyers that victory has used to grow his list in the past.
So, he will ask for your Facebook ads account ID and you will be sent the Facebook Custom Audience.
So, you are going to run paid adverts on Facebook to this audience and you will use your squeeze page to get them to sign up.
This is good because you don't have to keep doing several targeting to know which audience works.
This is you just shooting your shot straight to the JVZoo buyers on Facebook.
But you need a lot of ad budgets to get straight to these people because Facebook ads are getting costlier.
But because it is custom audience – your budget will be lesser than those starting afresh with Facebook ads.
So, I think you should know that.
What Is My Commission Shortcut About?
My Commission Shortcut is a program that teaches how to run a successful affiliate marketing business using Facebook and Email Marketing.
This course is owned by Victory Akpos. Who is one of the current top winning affiliates on JVZoo and WarriorPlus.
He has won several leaderboards for affiliate promotions on JVzoo and WarriorPlus.
So, you can still consider yourself to be learning from one of the best in this niche.
Although there are several other things involved that will hinder your progress even after purchasing this course.
But just stick with me and read along. More about that later.
Also, this course is focused on using Facebook adverts to build an email list and using email autoresponder to do your promotions.
Since there is money in the list. That is a nice strategy. But there is more to it.
Let us discuss a little about who Victory Akpos is and his experience online.
About Victory Akpos – The Owner
Victory Akpos just as I have said earlier is a top-winner affiliate marketer in the JVZoo and WarriorPlus Platforms.
He has launched several products on these platforms and has made a lot of sales.
Also, he promotes for other affiliates who have made sales for his products.
And he is always coming our great in his affiliate promotions.
Victory Akpos is a highly rated marketer who has done several online businesses in the past before venturing into affiliate marketing.
He started seeing pure results from affiliate marketing around 2016 but has also done great in other online businesses in the past.
Victory has an audience worldwide and his email list is filled with thousands of Tier 1 countries of JVzoo buyers.
How Do My Commission Shortcut Work?
Just like I have paraphrased earlier. My Commission Shortcut works in a way of running paid adverts on Facebook.
You are going to be using his Facebook custom audience which will be gifted to you.
Then you will run paid adverts to them. After that, you will now build your email list with this advert.
You are not going to run a paid promotion to these custom audiences at once. No!
You will send them to your squeeze page where you will get their email address in respect of the freebie.
After you have done your lead generation. You will not nurture the leads with email swipes given to you by victory.
These email swipes are what you will just keep sending to your email leads.
And then you start promoting to them with these swipes by promoting JVzoo and WarriorPlus offers.
Victory Akpos tried to teach several types of winning swipes angles which you can keep sending to your leads.
Because you cannot keep sending the same type of email to your subscribers all the time.
They will get bored and won't buy. So, victory really tried in this aspect, if I am to be honest.
Also, he has another course inside this program which teaches how to get leads for free with Facebook.
Although the course is owned by another internet marketer called Rahim Farhouni.
It wasn't in the Jumpstart affiliate though. But I guess victory realized that not everyone has the budget to run paid ads on Facebook.
So, he connected with the other guy to add his course to his "My Commission Junction" course.
The free Facebook lead generation course by Rahim Farhouni is titled Easy Marketing Lab.
That's just the framework of how this course works.
Who Is My Commission Shortcut For?
You might have been wondering whether my commission shortcut is the best for you.
Anyway, if you are an intermediate affiliate marketer who has already been into online marketing.
Or you are an online influencer or figure who has a lot of audiences who are viewing your content.
Then you can consider going for this course because the program teaches more in-depth on using email marketing.
And Victory tries to explain the usage of email swipes by switching from one swipe to another.
Stating that using the same type of email copy all the time can bore your email subscribers.
You can also gain from this course if you are a beginner.
Because victory has tried to give a course on how to get free leads with Facebook.
It was during when this course is still called Jumpstart Affiliate that it is not suitable for beginners.
But with the upgrade, that victory has made to it. I think beginners can also thrive and make success.
Because during when it was called Jumpstart Affiliate. There is no free merhod.
It's only building of email list through paid traffic with the Facebook custom audience he provided.
But with this one, it is now called My Commission Shortcut. The free and paid methods are fantastic.
How Much To Join My Commission Shortcut?
To join My Commission Shortcut, you are to pay just $679 for a one-time payment of a lifetime.
Or if you cannot afford to pay it once. You can pay 2 installments of $397 each.
This is what this program is worth and victory has made it a little bit easy for those who cannot afford to pay once to join
Also, you have a 30 days money-back guarantee for this course in case you are not satisfied with the outcome.
Although, victory offers a lot in this course. So, it makes it difficult to ask for money back even without seeing a result.
But if you are determined. You should get the result because he is teaching about the platform he is making money from.
Is My Commission Shortcut a Scam?
No, my commission shortcut is not a scam. Even victory Akpos is teaching what he is doing.
Also, he delivered almost everything he promised in the course.
Although he promised me 200+ custom Bonuses.
But I could only see 100 bonuses in my bonus library – which got me wondering.
But he still tries to deliver the best of everything he knows about affiliate marketing.
So, I wouldn't call it a scam. Victory is focused on promoting JVZoo and WarriorPlus offers.
And what exactly he taught in this course is also how you can make money from those platforms.
So, it's not a scam and it is affiliate marketing training.
Also, because victory is a top affiliate from these platforms. He is knowledgeable about it.
If victory is to be teaching how to "how to launch a successful YouTube channel". I will be the first to give a negative review.
Pros and Cons of My Commission Shortcut
Pros
Good Support System:
This course has a good support system compared to several other courses on the net.
To be frank, I can't count a lot of times that I will message them through email and they will always reply.
The support system is very active and that is one thing I enjoy and cherish about Victory's team.
Learning From a Pro:
If you are learning from Victory. You are learning from a pro – because he is teaching what he is practicing.
Also, the majority of the resources he is giving in his library are all the things he has used in the past.
JVZoo and WarriorPlus is his home and that is where is wine and dine with affiliate commission rolling into his bank.
So, if you are learning from him. You are learning for someone who knows the land well.
Access To A Library Of Several Incentives:
You have access to several incentives in his resource library.
Ranging from several bonuses you can use for affiliate commission.
To winning affiliate swipes which you can send out to your subscribers from different angles.
Cons
Below are the things I do not like about my commission shortcut.
1 Traffic Source:
I do not like the fact that victory only teaches one traffic source in his training.
Not even the fact that Facebook now bans a lot of ad accounts recently.
So, relying fully on Facebook ads or Facebook in general, is placing all eggs in one basket.
I do not like that technique. At least, he should have made other traffic sources available in teaching.
That way, one won't have to be scared of ads account ban and Facebook ad budgets.
More On Email Marketing:
This course fully focuses on email marketing and you will need to also improve more on email marketing if you should consider it.
So, do not stay complacent after you are done with the training. You still need to work more on your expertise.
Victory is giving you everything you need to convert your audience and make quick sales.
But you still need to learn more about email marketing.
I feel like Victory is still majorly giving fish concerning email marketing in this course.
You still need to go learn how to kill fish from other free courses on the internet.
My Commission Shortcut Review – My Verdict
Thank you for reading my honest review on my commission shortcut by victory Akpos.
If you are someone who needs a lot of resources to launch a profitable affiliate marketing on JVZoo, WarriorPlus, and Clickbank.
You can consider going for this course.
But if you are not in the software niche but maybe in the health or other niches.
Then, I do not recommend this course for you.
Or if you are a beginner who doesn't know much but just getting started. You can consider going for this course.
If you enjoy this review and have any further suggestions or contributions.
Feel free to use the comment box below and I will be more than glad to reply to your thoughts.
Take Care and Happy Affiliate Marketing.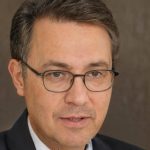 Maverick Ope is the founder of www.digitalproductsmonk.com
Earning $30K monthly promoting affiliate products without start-up capital after learning from his mentor.
Digitalproductsmonk is for struggling newbies, Internet hustlers, and online business owners.
His #1 online business recommendation in 2023, is to build your own AFFILIATE MARKERING BUSINESS.