In today's guide, I will be discussing the Higher Path Ventures Review by Luke Sample and Jon Shugart.
This course was once known as Book Profits. Then they later changed to the new title it's called.
But what's this program all about and what's behind the program
The course is about Book Arbitrage where you buy books at a low price and sell at higher prices through the use of Amazon.
Oh yes. So, instead of you having to write a book from scratch. You will only need to buy another book and resell it.
There will be more details about this later in the guide.
But that is just the framework of how the program works. And in case you don't know, Amazon is the home for books.
People go on Amazon to read books and also buy books for intellectual and several other purposes.
Although what Arbitrage simply means is buying something at a low price and selling at a higher price.
So, whenever you hear or read anything called arbitrage. That should come into your mind.
That what you are about to join is buying in low and selling in high.
Let us look deeper into what this program is majorly all about.
Course Owner: Luke Sample and Jon Shugart.
Course Price: $3000
Niche: Book Arbitrage
Recommended? Depends
Beginners Friendly? No
Who Is Luke Sample and Jon Shugart?
The two founders and owners of this course are Luke Sample and Jon Shugart.
They are men who have been hustling and Investing time and energy into several online businesses.
Luke Sample is an Entrepreneur who has been featured by several popular magazines.
He also serves as a public speaker on several gigs that have happened in the past.
So, he is not new to the internet marketing world but an old scholar in the field of making money online.
On the other hand is his partner, Jon Shugart who is also a top entrepreneur and an internet marketer.
He is the owner of book profit alongside Luke where they both come together to launch the program and some subsidiaries.
What Is Higher Path Ventures?
Higher Path Ventures is an arbitrage training that teaches how to sell books on Amazon by buying low and selling high.
This program is not only training or a program but also software on itself.
You will be learning how you can buy books on Amazon or other offline or online platforms.
Then you will now resell it on Amazon by listing it on Amazon prime.
The thing is that any book listed on Amazon prime is always worth more than books not listed on Amazon prime.
So, they will be teaching you how you will flip the book on an ordinary Amazon store and upload it on Amazon prime.
The training also promises to teach how you can create your Amazon seller account where you will list your books on a prime account.
Also, Luke and Jon stated that you can also get the books outside of Amazon even if not on amazon.
But they suggest looking at Amazon to see the sales rate of the book even before you decide to rebrand it.
The software that is also involved in the training is also meant to automate outsourcing for you.
It is created to help you look for cheap and profitable books in the niche you outsource with it.
When you look for these cheap books. You will now rebrand it and post it on Amazon.
It is also a little bit like Amazon FBA but in the book niche.
Because Amazon will be the one to help you do the deliveries and inspecting and everything.
All you have to do is buy books, rebrand, and ship back or straight to amazon.
Luke and Jon also create a means through which their students can use their team to ship to Amazon.
Which means if you do not have what it takes to send your books to Amazon.
You can just use their team members which they have made already available.
Is this program worth it and trustworthy?
Well, sit back because we still have a lot to discuss in this guide.
What Are The Requirements To Join Higher Path Ventures?
Joining this program is never a straightforward method. You will have to book a liver meeting with them.
Since it is a high ticket program. They did not just open up about their price or even payment methods.
That method is also nice because it is one of the best ways to close any sales which you want.
Also, it is one of the fastest means to take advantage of any prospect that lands on your website.
So, you might have also just learned something new from Luke and Jon just now.
Although one of my team members tried and booked a call with them just to know what was inside the program.
And after every of their talk. He later got the price tag of $3000 from them.
My dude was told to pay $3000 or pay $1000 for a 3 installments period.
He told them that he will get back to them and he was told to try as much as possible to join.
I have already seen another person's review saying he was encouraged to try and borrow money to join.
Now, I wouldn't suggest that method for anyone.
Do not borrow money for a niche that you do not even know anything about previously.
And even if you are to borrow money. It shouldn't be on a basis of a quick return.
Don't go and borrow $3000 from someone or any financial institute and promise to pay back the following week.
Thinking that the course will automatically make you back the money.
Normally, they will tell you that you can make back the money. But it hardly works out. So, don't risk the impossible.
What's Inside Higher Path Ventures?
Just like I have tried to paraphrase everything from the beginning of this guide.
You will be learning how you can find low-priced products on Amazon which are not yet listed on Amazon Prime.
These products are always cheap. Compared to Amazon prime products that are always at a high cost.
I think not everybody knows about the benefits that Amazon Prime involves.
So, they just upload straight to amazon.
Also, they promise to teach you how to outsource whatever you want to sell.
They also have a software that will help you find low price books that you can resell.
Also, you do not have to rely only on Amazon to get books.
They also make it available to teach you how to use can penetrate local book stores to buy books.
Then you upload it on Amazon.
The thing about this program is that you will be withdrawing your earnings as Amazon Gift Card.
So, you still have to convert them to real money even after you might have been done with everything.
Just know that all your books are going to be in the first-hand care of Amazon.
Because they are also making use of the Amazon FBA technique in their arbitrage.
Luke and Jon also have people who will help in the handling of delivering your books to Amazon.
They charge $2 per each book that is being sent to Amazon prime for resell as Amazon FBA.
Which means, they also have another extra way to extort money from students even aside from the money paid.
Because I don't know why they can't just teach their students everything at once.
Why still use a third party?
Are Luke And Jon scams?
They are not scams because they have been on the online marketing journey for a long time.
Also, in their live webinar. One can see their face live and clear fully obvious.
This is only several online gurus out there that do not show their face on their webinar even after pricing high.
So, I believe they are not scams, and joining their course or program is at one's discretion.
Although, their sales page looks salesy and they also have some techniques just to make someone buy their course.
They hardly have a channel or anywhere they give Tutorials though.
So, I believe it is through the selling of their high ticket course that they are also making money.
Which I feel is a little bit pushy.
Is this course worth its price?
I think the course is a little bit on the high side for such a type of business.
Because Amazon is now even the new niche that majorly all the online coaches are now penetrating.
Also, the fact that one majorly needs to focus on Amazon books alone.
Although they also have a software which will be given to students to use.
But I still feel this to be high and the price of $3000 is very much on the higher side.
Some people also claim that they are being told to pay $3500 which is not even that uniform.
Although, they award top students who are earning a substantial amount of revenue from this model of business.
But I still think the course should have been a little bit lower for those who are willing but not able to afford that amount.
Also, from the desk of my team. My members were told to try and borrow money to join the program.
I mean, why should they even think of making someone borrow money to join their program.
That means it's still all about their gain and not the gain of their students.
Is Higher Path Ventures Reviews A Scam?
Higher Path Ventures cannot be considered a scam because they showed some of their students who are getting rewards from the program.
Even though they won't open up and reveal students who are not making a profit from the program.
As you already know that the program is all about arbitrage and the ability to buy low and sell books higher on Amazon.
Luke tried as much as possible to reveal how well the program works on the reply on their sales page.
He showed how a book was gotten for $11.52 from non-prime books on Amazon and the same book was sold for $174 on prime.
The thing about the course is the ability to make your book have the prime symbol next to your books on Amazon.
Because prime books are always sold much higher than non-prime books on Amazon.
Luke and Jon always deliver the course to anyone who enrolls in it.
And because of this. We cannot call it a scam.
But the truth is that I am not fully Interested in any positive reviews or proofs that they show on their sales page.
If they want to make everything smooth. They should also show the negative reviews from students.
Because the program they are even teaching is a course that is very well saturated even among their students.
Because the students will want to follow the niche or whatever they are planning to do.
Also, it is important to know that Amazon will be paying you with Gift Card.
Although they tried as much as possible to explain how Amazon will pay you and how you can convert your gift cards.
But it kinda looks a little bit discouraging over there due to the stress of currency conversion.
Is Book Arbitrage Profitable?
Anything called arbitrage is always profitable but you just have to know how you will be doing it the right way.
The reason is because you are buying low and selling high another person's product.
So, you cannot just head straight to be promoting another person's product without their approval.
You will be charged for copyright and that will harm your hard work for a long while.
So, doing arbitrage is something that you must consider very well.
And also, you need to have an audience of people who will be interested in what you are offering.
Luke said they will make sure your book rank at the top of Amazon for you to profit.
But the number of students that are also willing to rank for the same type of niche is just too much.
Also, the thing is that the majority of people who enroll are a novice who knew nada about what book arbitrage is about.
So, the niche called arbitrage is profitable, but you just need to follow the smooth path to scale.
Pros and Cons of Higher Path Ventures
Let us quickly look at some of the pros and cons of this program and how well to make your decision.
I am certain that this is what you will be using to make your final decision on whether to purchase this program or not
Because with these pros and cons… I will be revealing to you the things that are needed to know.
Which the course creators will hide and will not want to reveal to you.
Pros
1. Supportive team to help with delivery:
They have a supportive team that will help you in the delivery and repackaging for Amazon.
I wonder why they couldn't have taught this directly. But I believe it should be majorly for those who can't cope.
So, in case you are wondering how you can get started with uploading books on Amazon.
Because you cannot just reupload a book on Amazon. That will be very impossible for you to attain.
You need to repackage and rebrand everything for you to be able to upload on Amazon prime.
So, the team of Luke and Jon will be the one to help you in that aspect and help you attain that purpose.
This is a great advantage which I get to see in this course for those who are lazy and can't cope.
Cons
1. Unclear payment method:
The payment method in this course is unclear which even makes it very difficult for one to know if they even have a uniform payment method.
If it's not the kind of program where the amount that Mr. A pays is different from that which Mr. B pays.
It turns a little bit difficult to know exactly what the price is.
Although just like I have stated in the other part of this guide. You have to book a call with them.
So they will speak with you and chit-chat with you by asking several questions.
I am sure this is a fantastic way to close a prospect and make them buy whatever it is being pitched.
Someone even talked about them telling him to borrow money even if he doesn't have any money.
All these just to get access to the bank account of a prospect and make them pay immediately.
I do not like the approach of them not displaying their price but instead, someone still has to book an appointment.
2. Changes name used to be called textbook money, book arbitrage:
I just wonder why they keep changing the name of their program from time to time.
It was previously known as Book Arbitrage and then later Textbook Arbitrage but now another name.
It's just kind of fishy because they should have just stayed with one.
I think they are finding more titles that will look catchy and will make people buy their course or program.
Changing of name from time to time can even make someone who wants to join earlier get confused.
Or someone who already joined get distracted from several of their changes.
Something just looks a little bit suspicious there and I wonder why they always keep changing their course name.
A factual reason about that is yet to be revealed. If you check out YouTube.
You will see some reviews about Book Arbitrage and it's still about the same course.
So, someone who just heard about the course will get confused as to the right review to watch.
3. No details about the training modules:
I have to be pitched by a course owner and not even know exactly what I stand to learn from the course.
Because the majority of these courses are crap and they just make everything look easy and catchy from the sales page.
By the time you join the course is when you get to realize that the courses are things, you can get from an ordinary Google search.
But because you do not know much about how they work things out.
You will enroll in the course and later get discouraged along the way.
I always prefer a course that will show me in detail what the course will be teaching from module to module.
Not just using a catchy headline to make claims that they cannot even attain for someone in 2 years.
4. Sales page too salesy:
Checking out the sales page. It's very obvious that it's very salesy.
Because instead of just showing people whom you have given your own self-acclaimed awards to.
Why not just tell us what your story is and what are the things that we stand to gain.
Also, from the sales page. I notice that the majority of the people who are receiving their award for best students are elderly people.
They are majorly people above 40s and over 50s.
Does that mean those in their 20s or 30s will struggle a lot in their type of business?
That means those people have already worked all their life and they have huge capital to start.
Mainly because they have already saved up some part of their salary just for retirement.
So, I notice that I wonder why so many old people are the ones performing well and not young people.
After all, young people should also be among.
Final Verdict On This Course
So, I know you might be wondering whether or not I should tell you to buy the course or not.
But I am also certain that if you have read this guide very well from the beginning till the end.
Then you must have been able to make the best decision for yourself.
You must have seen whether Higher Path Ventures is the best decision for you or not.
Also, you must have been able to know if this program will give you financial stability.
Or it's just a course that is all about your money and not directly your safety and freedom.
That is my verdict on this course which I have written in thousands of words.
If you have any experience with a course which you bought and you are disappointed.
Kindly lodge your thought below and let us feel you.
You can also read more on my review about BJK University by Bashar J.Katou.
Happy Interneting.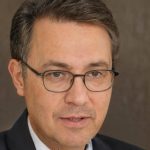 Maverick Ope is the founder of www.digitalproductsmonk.com
Earning $30K monthly promoting affiliate products without start-up capital after learning from his mentor.
Digitalproductsmonk is for struggling newbies, Internet hustlers, and online business owners.
His #1 online business recommendation in 2023, is to build your own AFFILIATE MARKERING BUSINESS.