Writing a business proposal doesn't take much time but it only requires a little research before writing.
One has to be very careful with what he or she has to write about to not waste time creating the content.
Writing of business proposal involves several steps but what you have to know is that you need to make it majorly about your prospect.
Your proposal must be focused on the company that you want to pitch and less focus on yourself.
Although, it shouldn't limit you from also talking about yourself and your business.
But you just have to emphasize your prospect because they only care about themselves.
Now, let us quickly look at the ways you can construct a very good business proposal to get that job secured.
1. Have a headline/Title:
Your business proposal needs to have a title behind your content. This is what they will look at – to know the reason for your proposal.
In everything we do, the headline and title are very important because even while you are about to read this guide.
You read the title or headline before thinking of engaging with the content.
So, your headline will also be accompanied by the introduction of who you are and what you are doing.
Although, you shouldn't make everything about yourself – but introducing yourself to your prospect is not bad.
At least they will want to know who you are and where you come from specifically.
Your Introduction should comprise the title, introduction, and summary of the purpose of your writing.
You will have to tell them the main reason why you are writing the Proposal at first before trying to elaborate deeper.
This is what will keep them hanging to see what you want to offer next in your proposal.
So, you can just craft your proposal carefully and make the headline to be very catchy and captivating.
Make them stay hooked before going deeper into the content you want to share with them.
2. You Have To Highlight The Challenges that the Brand Is Facing:
The next line of action is to tell them the challenges that they are facing which you plan to solve for them.
The main reason why you are giving them a proposal is to help them solve a problem.
So, you are required to highlight the problems before they can even give you any attention.
Sometimes, they might not even know that such a problem exists or maybe they didn't put many minds to it.
But you as an expert in your field knows the positive significance of helping them solve these challenges.
So, if you can easily list out the challenges and make them know about them without being too pushy.
Listing and highlighting out the challenges means that you have done thorough research on their brand.
Doing thorough research will give you the chance to know exactly what they are lacking.
And because you have done this research by yourself or outsourced – you have been able to hold them.
They will give you their attention unlike just going straight to start pitching them about why you are best.
What the majority of the people out there do is just start pitching people as to why they are the best.
But everyone has a problem that they are facing and they are also looking for people to help them solve it for free.
So, if you can be the best plug that will highlight out all these challenges for them and make them aware.
There is a high assurance that you might have even close the deal before they are done with the proposal.
3. Your Proposal Will Now Introduce Your Solution:
So, after you are done highlighting the problems and telling them where they are weak.
The next thing is to recommend your expertise as your solution.
Because since you have listed out the problems that you see their brand facing.
It is now important for you to inform them about why you are the best fit for the problems they are facing.
You have to inform them about why you know what you are revealing to them.
You can even share with them your previous works which you have done for some clients and what their responses were.
You have to take them from the point of pain to the point of satisfaction just like you are writing a sales copy.
You are to make the benefit and solution that you are offering to them become corresponding with the problems.
If it doesn't correspond with the problems or challenges that you have listed – they won't put your mind to it.
By the way, it's even absurd for you to write a proposal without the benefits correspond with the problems.
So, there is no need to explain much on that – but just make sure that your benefits are superb.
Remember that you might not be the only one writing the Proposal and many people might have written before you.
So, you have to follow this step to make your proposal to be worth every time the person consuming it is investing.
You don't want to list the problems and later start writing about another stuff that doesn't compliment.
4. The next step is your closing:
After you have stated the benefits that you will be offering them and why you're the perfect fit.
The next aspect is your closing – you want to give them a final summary of what you are writing them about.
Always make sure to remind them of your reason for writing the business proposal and your objective.
But still, try to maintain the objective of proposing to be all about them.
Just be plain in the way you are writing the Proposal because you should know that it is someone behind the reading of the proposal.
So, you should close it by wishing them well in all endeavors and also providing a way for them to get in touch with you.
You can drop your contact number and a private message account.
But the best to use is to give them your professional email which they can contact you on.
This shows professionalism when the email is even a corporate email address that comes from your domain name.
Unlike just sending to a normal email address that is a Gmail.
A corporate email address is something like [email protected].
Unlike [email protected] – since Gmail is a general email address that everyone uses.
Although, don't let that be a barrier for you – if you don't have a domain email address. Just go straight to use Gmail.
But if you have one – don't hesitate to make use of it.
You can also include some call to action if it's a digital proposal that can be clicked.
You can tell them if it will be cool to create an appointment with them or something.
Recap Tip
One thing you have to take note of which is important is the simplicity of your proposal and how exact it is.
Don't just stuff your proposal with unnecessary talks since the reader won't have enough time to read much.
You must write as if the person is just in a hurry to read what you have to write and give a conclusion.
Although, this doesn't mean that you have to write jargon and empty content just because you want to sound quick.
But you just have to lessen your time spent on what you are writing.
Also, make it look professional and get the business proposal read by up to 5 people before sending it.
Correct every error that might cause you to get ignored.
Because you have written it yourself – you might not see the mistakes.
But if you review it like the third day and also give some people to review – you will see the relevance.
They will be able to give you the correction that you need and what you should change and shouldn't.
Conclusion
This brings us to the end of this guide – if you are someone thinking of writing a business proposal.
You can apply the tips given in this article to start writing a catchy proposal.
Although, this article is now backed up with diagrams you can use the explanation given to understand how it works.
So, make sure that you make that proposal to be a killer one that will get you a quick result.
And always make sure to use a business domain or any place they can reach out to you easily.
Also, don't forget to share with several people for them to help you review your proposal before sending it.
If you enjoy this guide – don't forget to share this guide with your friends and family on your social media platform.
Also, if you have written a business proposal before – kindly hit the comment below to tell us what you thought should be added to this guide.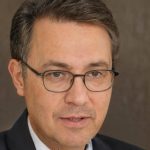 Maverick Ope is the founder of www.digitalproductsmonk.com
Earning $30K monthly promoting affiliate products without start-up capital after learning from his mentor.
Digitalproductsmonk is for struggling newbies, Internet hustlers, and online business owners.
His #1 online business recommendation in 2023, is to build your own AFFILIATE MARKERING BUSINESS.