Pay Per Click is the act of getting leads for a website and get paid for every lead that clicks through your website to the advertisers' website.
Websites that post pay-per-click adverts on their websites are called PUBLISHERS while those who are paying PUBLISHERS to get Clicks are Called ADVERTISERS.
So, if you sign up as an affiliate marketer on any pay-per-click program to publish their ads on your website – you are a PUBLISHER for that company.
Many marketers pay PPC affiliate network money just to advertise their offer on other people's websites.
But it will be very difficult for one as an advertiser to keep messaging websites from one place to another in search of where they can advertise their offers.
That is why we have the Pay Per Click or PPC network that helps you to do all the necessary things and connect ADVERTISERS with PUBLISHERS.
To start allowing pay per click on your website and start making affiliate commission from every click that comes from your website to the advertisers' website.
You need to register with an affiliate program that does this Pay Per Click Affiliate system.
Because it is through the registration that will have some details of your site and post their ADVERTISERS ads on your website.
Below Is What Will Be Discussed In This Content;
But let us immediately look at what Pay Per Click Implies.
What Is Pay Per Click Affiliate Programs?
Pay Per Click affiliate programs pays a commission to PUBLISHERS who post or publish their adverts on respective websites and bring visitors for them.
The Pay Per Click Affiliate program is what you will see on some websites where you see many ads when scrolling on a website.
It is because such a website is earning money from pay per click networks when you click on the ads.
Some Pay Per Click networks also pay their affiliate for every view or impression gotten from a website.
So, this means that a visitor on your website does not necessarily need to click on an advert on your website before you get paid.
Such visitors only need to view the advert on your website before you can get paid your commission.
Although the pay cannot be compared to the commission you will get from clicks.
So, when someone clicks on an advert on your website and you will get paid – Let's say $1 or $2 per click.
When you are doing Pay Per View and someone views your advert – you might only earn $0.05 which is relatively very low.
But if you are someone who has a lot of visitors to your website – you can consider doing the Pay Per View Advert.
But for this Guide – we will only be discussing Pay Per Click Ads.
If you want to read more about Pay Per View Method – in case you want to combine it with the Pay Per Click Affiliate Programs.
You can ⇒ Read This Guide For a More Detailed Understanding and Enlightenment.
Types of Pay Per Click Affiliate Programs
There are different types of Pay Per Click Affiliate Programs – but we will review a few of them in this guide.
I will try as much as possible to review the best PPC affiliate program for your safety and not fall prey.
So, make sure that you follow the affiliate program recommendations given in this guide, and be rest assured that they are valid.
Below are some of the Pay Per Click Affiliate Programs that you can join and start earning commissions easily from your website.
Google AdSense Affiliate Program.

AdThrive PPC Affiliate Program.

MintClicks PPC Affiliate Program.

Skimlinks PPC Affiliate Program.

Ezoic PPC Affiliate Program.

PropellerAds PPC Affiliate Program.

Media.net PPC Affiliate Program.

RevenueHits PPC Affiliate Program

.
1. Google AdSense Affiliate Program:
The first type of Pay Per Click Affiliate network that we will be talking about is Google AdSense.
We don't need to talk much about Google AdSense because you all know Google and you know that they also run adverts.
Advertisers come to Google AdSense to run paid adverts and Google will in turn, run it on other Publishers' or Bloggers' websites and pay them a commission.
If you check on some people's websites – you will see a lot of adverts that are flowing on the website.
Google is part of those sponsoring the website and the website is part of the Google AdSense.
Joining Google AdSense requires certain procedures that your website needs to have.
One of them is the number of traffic that you are having on your website – you cannot just decide to become a publisher without having any traffic.
Google AdSense will not work for someone who owns a new website because such a website has no traffic.
You are supposed to have traffic and also have a theme that will help you customize your website.
Sometimes you will enter some websites and the platform will look awful just because their ads are not well organized.
So, always make sure that you have a good theme that will help you to organize your Google ads.
Because Google will splash many clickable adverts on your website. They have thousands of ad requests every day.
In fact, they need more publishers to help them market their advertisers' products or services.
But they need to be careful with which kind of website they choose – also if chosen, they will splash ads on your website.
The Google AdSense Commission rate depends on the keyword that your website is ranking for.
2. AdThrive PPC Affiliate Program:
AdThrive has helped a lot of website owners to make money by spending less time on monetizing their websites.
Before the commencement of ad networks like AdThrive – website owners will need to find advertisers that will advertise on their website.
But with the help of AdThrive – it has not become easy for website owners to easily get customers.
Because AdThrive has been doing all the hard work for them and all the website owner who is also the publisher needs to see is adverts on their website.
AdThrive has been upgrading Publishers' earnings by 250% from their initial money made from their websites.
AdThrive is just a dream come true for many Ad Publishers who run adverts on their websites.
AdThrive has a very good support system that renders help to their customers at any time.
If you are experiencing difficulty with the AdThrive network and you need any quick response.
Their support system is always ready to help you out and get you an immediate solution to your problems.
AdThrive is a Pay Per Click Affiliate system that has taken many website owners from broke to riches.
AdThrive always cares about the benefit of its publisher over itself because AdThrive knows that the success of the company relies on its publishers.
So, even if an advertiser fails to pay for an advert – AdThrive will settle its publisher or affiliate and concentrate on the advertiser.
AdThrive is a better PPC affiliate platform that has helped people a lot and has supported many Publishers.
So, you can join this platform and start earning from every click that you make on your website.
Another amazing thing about AdThrive is the ability to even earn money from video ads.
So, if any visitor clicks on a video and watch – AdThrive will also remunerate you with commissions.
AdThrve Commission depends on the level of visitors and the quality of the visitors you have on your website.
3. MintClicks PPC Affiliate Program:
MintClicks is another affiliate advert network that is in the pay per click industry which will pay you for every clicks made on your website.
It is a marketplace that provides text, banners, Pop up ads for publishers to use on their website.
You will enter some website and click on a download button and you will be redirected to another website.
While the automatic download is already going on when you try to go back to the normal page.
It is the work that MintClicks are doing to get their affiliate Or Publishers to earn money at all cost.
Once you create an account as a publisher on MintClicks – you can start getting commissions in as much as you have visitors coming into your website.
MintClicks only need you to paste some shortcode on your website for you to start your monetization processes.
They will also make sure that the advert that you are getting is from the highest bidder of the advertiser.
They do business with high-level advertisers and those who are ready to pay a reasonable amount of money to reach thousands or millions of people.
You have to be careful with using third-party applications to manipulate these websites from making money.
You need legit clicks and not buying fake clicks or using third-party apps to do your clicks manually.
You will only be paid for bringing legitimate clicks from your website to the advertisers' website.
If you comply well with the principles of MintClicks and bring legitimate clicks – you will earn money
As I said earlier- you will be given all the requirements needed to kickstart making money with MintClicks.
You will also get your commission sent to you by cheque or by PayPal.
If you have a PayPal account – it will be very okay because it will boost your way to quickly receiving your money.
Unlike waiting for weeks before you see your money.
4. Skimlinks PPC Affiliate Program:
With over 20,000 advertisers queuing to advertise offers with any website that Skimlinks is sponsoring.
Publishers like you and I shouldn't miss the goodies that Skimlinks is giving to its publishers.
Skimlinks is one of the trusted PPC affiliate program platforms that you can join and rest assured that you will earn money from every content on your website.
All you need to do is to install the Skimlinks JavaScript on your website and you will automatically be given an affiliate ID for ads popping on your website.
Earning money from your website can now be very easy since you only need to install a piece of code on your website.
They also have a publisher insight that gives your teaches their publishers on how best to maximize their website o conversion.
Also, they show the performing content on your website to know which content you should work towards monetizing.
Skimlinks also has its social media monetizing program that will help you make money from social media.
Also, email newsletters are not exempted. You can easily make money from this platform if you are someone who pens down content.
Publishing on any of your walls on the internet has now been made interesting since you can easily make money from all your writings.
Skimlinks will serve you and make everything easy for you as a blogger or content writer.
This is the platform that most writers visit to monetize their website but they are scared to reveal it out.
You now have the opportunity and chance to monetize your content.
Visit Skimlinks and start earning from every content written on your Website/s.
5. Ezoic PPC Affiliate Program:
Been existing for over a decade now, Ezoic is a platform that pays its publishers for every click generated from their websites.
It was founded by Dwayne Lafleur who was the owner of Cubics.
Ezoic came to his mind when he saw that publishers should also not be left behind from earning from their content.
Since earning shouldn't be all about selling on a website before sales can be made.
It will also be okay if content writers can earn from just driving clicks from their websites.
That was the mindset of Dwayne when he founded Ezoic and it's now an earning platform for many publishers out there.
A lot of effort is being spent every day on Ezoic to create a very good experience for its publishers and also make them earn a lot of revenues even from a few numbers of traffic.
Ezoic helps its publishers to make money by also rendering other services and features to support its publishers.
Many bloggers or content writers only focus more on the value that they want to be giving to their website.
Not everyone has the time to focus on aspects like site speed, time spent on the website, and all that.
So, when some publishers start placing ads on their websites – it makes the website go slow or even have a bad user experience.
This is what Ezoic tries to eliminate for its publishers and make sure that their sites have a good user experience.
They don't want to stuff people's websites with unwanted ads because they know it will be a bad conversion for them.
So, they make things perfect for their users or publishers by helping them standardize their websites.
Google has recognized Ezoic as one of the best Pay Per Click ad networks on the internet.
So, you can be rest assured to join them and start earning Commissions when runner ng their ads.
6. PropellerAds PPC Affiliate Program:
PropellerAds will give you a more elevated method of monetizing your website without breaking much sweat.
If you are looking to generate money on the internet with your website – this platform is also the right way for you.
I have heard about PropellerAds even before thinking of being a publisher for them.
Because they are a native advert network that runs advert for a lot of advertisers on other people's websites.
They have a very good monetization strategy that places ads on your website to support mobile versions.
Some Pay per clicks sites will place ads on your website but the experience will be very bad for mobile users.
That is not the case with PropellerAds – they will place ads in a way that will support every visitor coming to your website on mobile.
This will make it easy for your visitors to click without your content breaking or your view breaking into 2 forms.
PropellerAds ads also offer push notifications to tour visitors which makes it easy for you to earn even if a visitor doesn't come back to your website.
The way it works is that they will input a pug notification method into your website that once a visitor clicks on it and land on an advert.
Such a visitor will keep receiving ad notifications on their phone screen almost all the time even when they are not on your website.
And anytime they click on the ads – you will keep earning your commission forgetting where it is even coming from.
Over 150,000 publishers trusted PropellerAds because of the best way they make their Publishers enjoy site revenue.
You can earn money on autopilot with PropellerAds and can withdraw as low as $5 from your account.
Also, you can easily withdraw your money into your PayPal account every week and enjoy your commissions.
There is no need for a manual payment system – start earning pay per click commissions easily.
7. Media.net PPC Affiliate Program:
Media.net is the number one go-to place When it comes to the leading Pay Per Click ad network in the world.
Many advertisers make use of media.net to reach a wide range of people with fewer ad disapprovals.
The majority of the adverts you see on websites like Forbes, Entrepreneur are all from media.net.
That is because advertisers trust them to give them a very good return on investment due to the websites that feature Media.net advert.
So, if you are also looking for a way to earn consistently from a network that has thousands of fresh daily advertisers.
You can consider Media.net and start getting your websites to generate money from every visitor that comes into your website.
As stated on their website, media.net supplies adverts on over 500,000 websites on the internet and still counting.
This is because they have a lot of daily requests from advertisers to help them run native adverts.
Media.net has a lot of publishers and they manage over 70 million traffic's coming from different websites into their advertisers' websites each month.
Media.net is not just a small brand – they operate with hundreds of employees that work for them from several countries.
The media net cares about both its advertisers and publishers in a way that will always favor both parties.
The media doesn't only do text and image ads. They also do video ads that can display on your website or app.
Just go straight to register your website on media.net and start generating money from every traffic that comes into your website.
8. RevenueHits PPC Affiliate Program:
RevenueHits is another pay per click platform that pays publishers for displaying its adverts on their platform.
They have over 20,000 publishers all over the world – although it cannot be compared with some that we stated in this guide.
But they are also worth trying out and working with when it comes to earning money with pay per click.
They try to promote adverts that are relevant and relative to your audience on your website.
If your website is about technology – RevenueHits will show adverts that are technology-related on your website and not another type.
This will boost your conversion and get you a lot of clicks that will profit your website.
RevenueHits is a self-service brand that is on the mission to help content writers like you and me to make money online.
Withdrawal of money is easy on RevenueHits as you don't have to panic about whether your money will enter your bank account.
They have several methods of paying their affiliates their commissions without any story.
With over 4,000 advertisers on RevenueHits which are lining up to get their ads approved and get conversions.
This is good news for publishers to also leverage and start making money online from their websites.
RevenueHits helps and supports its publishers by using pops and banners on websites.
In case some visitors are making use of ad blocks which can block someones' access to make money from such visitor.
So, you can just feel comfortable that they will surely see an advert on your website even if they are using an ad blocker.
It is also to protect the visitor from several unwanted ads – but how do they want you to make money?
You need to make money and stay fresh – that is why you should consider using RevenueHits to also make money online.
They also have a good tracking device that they use to track and monitor every click that comes out from your website.
Conclusion
Pay Per Click Affiliate Programs are a fast way to make money for many bloggers and website owners.
So, if you haven't thought of starting a pay per click commission process on your website you should start.
Also, the platforms recommended above are the available Pay Per Click Affiliate programs that you can join.
They are tested and trusted and will give you a reasonable commission base on where your traffics is coming from.
If you enjoy this guide – Don't forget to share it with friends on your social media pages by clicking any of the social media buttons below.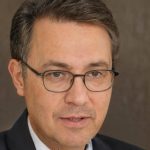 Maverick Ope is the founder of www.digitalproductsmonk.com
Earning $30K monthly promoting affiliate products without start-up capital after learning from his mentor.
Digitalproductsmonk is for struggling newbies, Internet hustlers, and online business owners.
His #1 online business recommendation in 2023, is to build your own AFFILIATE MARKERING BUSINESS.